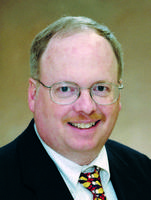 Futons offer natural fit for Millennials' lifestyle
June 10, 2013
We published some fascinating research on Millennials, those darlings of marketers these days, in a recent edition of our The Consumer Counts feature. What we found has significant implications for mattress retailers.
Teaming up with New York-based Apartment Therapy, our research partner in recent years, for an online survey of the Millennial market, we discovered that Millennials "are literally living in their living rooms," as our Dana French wrote in her story on the survey findings.
While 98% of the Millennials (adult Millennials are between the ages of 18 and 32 and are 65 million strong) sleep and have sex in the master bedroom, a surprising 25% also report sleeping in the living room/family room. And almost half (45%) report having sex in the living room. They also use the living room for surfing the Internet (84%), eating dinner (66%), and eating breakfast and lunch (54%).
The living room is truly a multi-use room, and that suggests that retailers carry our multi-use product: Futons.
Futon producers like Gold Bond report that their futon business is growing these days, and that's not surprising given the benefits that futons offer to Millennials and to other consumers. Today's futons are extremely comfortable for sitting, something I appreciate at market when I'm conducting an interview on a busy day of visits.
And they easily convert into a comfy mattress, offering many of the same comfort materials featured in mattresses, including memory foam, latex foam, wool, cotton and encased coils in several configurations.
A futon would be a better sleeping choice than a sofa or a loveseat, two other options in many living rooms, in our book. Mattress retailers should tout the multifunctional benefits of futons in their ads. Millennials will appreciate the possibilities.
Our survey also found that Millennials face some potential sleep challenges in the master bedroom, where their Internet use (61%) is the second-highest of any room in the house, and where many of them (60%) use a computer, laptop or tablet.
It's a pretty safe bet that many of those online activities are occurring in bed, and that's a problem. The light emitted by computer screens signals to the body that it's time to get up and get going, as sleep expert Lisa Shives (Dr. Lisa, The Sleep MD) revealed in her industry keynote address at our recent Bedding Conference.
She said flatly that we shouldn't take our laptops to bed. The best way to prepare for sleep is to make the bedroom cool, dark and quiet, she said.
Those are some important insights to share with Millennials who say they aren't sleeping well. Retail sales associates should provide that better sleep advice, thus positioning themselves as better sleep experts as opposed to simply mattress salesmen and women.
Yes, a good mattress promotes a good night of sleep. But wired Millennials who are still texting at 2 a.m. need to change their behaviors, and not just their mattresses.