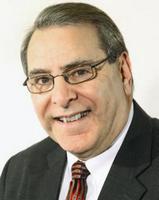 Momma's happy, which is good
June 5, 2013
Growing up, there was a picture above the stove in my kitchen of a mother hen sternly looking down at her brood. Underneath, the caption read, "If Momma ain't happy, nobody's happy."
While that certainly was the case, when Momma was happy, life was pretty darn good for everyone.
Judging by three recent reports, Momma (and Poppa) seem happy, which could bode well for the home furnishings sector.
If you believe (and I do) that our business is directly linked to drivers such as consumer confidence, housing and the impact of Wall Street on Main Street, then we should all be smiling.
On Tuesday of last week, the Dow jumped some 200 points, which surprised plenty of market mavens who had been predicting a pullback or correction since it hit a record-breaking 15,000 earlier in May.
Last week's spike clearly was linked to earlier positive reports regarding housing and consumer confidence.
As for consumer confidence, last week The Conference Board reported that its index jumped to a five-year high. Lynn Franco, director of economic indicators at The Conference Board, said consumers indicated they felt more positive about current business and job-market conditions and were more upbeat about future prospects and economic growth.
And, as we know, Momma spends more when she's happy than she does when she's not.
We got more good news that week regarding what appears to be a steadily improving housing market. According to a number of reports, U.S. single-family home prices rose in March, representing the strongest annual gains in just about seven years.
Now could be a great time to invite her back into your store. But if you do, be ready to show her exciting new furniture, accessories and design solutions.
Because if you don't, you'll likely lose the sale and end up with egg on your face.