From Fabric to Frame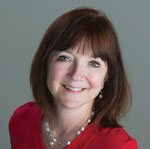 From Guns to Frames
May 29, 2013
The blueprint used to produce a 3D-printed plastic gun, which was successfully fired a few weeks ago at a firing range in Austin, Texas, has been downloaded more than 100,000 times since going online, and according to BBC News, the U.S., Spain, Brazil, Germany and the United Kingdom reported the highest number of downloads, respectively. The events made a strong impression on Sen. Charles Schumer and Congressman Steve Israel of New York, who have since sponsored legislation to add a 3D-printing provision to the U.S. Undetectable Firearms Act.
Representatives of Defense Distributed, the company that produced the gun, said that the firearm was assembled from separate components produced on an $8,000 3D printer bought from online auction site eBay, and the head of Defense Distributed, 25-year-old law student Cody Wilson said that "I think a lot of people weren't expecting that this could be done."
The topic of gun control and legislation is a hot one right now following several tragic events over the past five years, and at the very least, the consequent debate about the gun is likely to catapult the 3D-printing technology into the public eye, commanding attention that has been slow to occur in mainstream media. And while the implications of a firearm produced with a set of plans and an accessible printer are worth careful and thoughtful consideration, the 3D-printing industry also has the potential to be a game changer of epic proportions for manufacturers.
The Economist stated that "Three-dimensional printing makes it as cheap to create single items as it is to produce thousands and thus undermines economies of scale. It may have as profound an impact on the world as the coming of the factory did...Just as nobody could have predicted the impact of the steam engine in 1750 - or the printing press in 1450, or the transistor in 1950 - it is impossible to foresee the long-term impact of 3D printing. But the technology is coming, and it is likely to disrupt every field it touches." (Feb.10, 2011)
Although 3D printing has been around for a few years, the development of a 3D gun that will fire standard bullets moves the technology into a new common-use category. Many additive manufacturing advocates believe that 3D printing will eventually have the capability of countering globalization as end users do much of their own manufacturing rather than buying products from other people and corporations. Three-dimensional printing is still an infancy industry to be sure, but with the developments in Texas as proof, the baby just took some very important first steps.