Sourcing Strategies by Tom Russell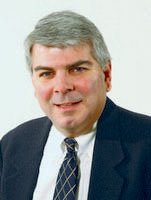 Wages continue to rise in Asia
May 24, 2013
Furniture industry observers who have been to China are probably aware of the government's efforts to raise the standard of living for its middle class. The latest example of this came on May 1, when the government instituted a 19% increase in the minimum wage in the Guangdong Province. In addition to boosting spending power, the increase is part of an effort to lure workers back to the region, where the furniture industry was hit hard by the global recession.
According to online news source China Briefing, the region is suffering from a labor shortage of about 1.2 million workers. Raising wage rates is one way to recapture some of those workers, many of whom are now able to find work in their native inland provinces.
To Americans, the wage increase may seem paltry. It is rising from about $212 a month to $252 a month in the capital city of Guangzhou, and as much as $260 a month in Shenzhen, which according to news reports, is paying the highest minimum wage of any city in China.
Whether raising wages helps lure back workers remains to be seen.
It also remains to be seen whether this will help fuel the growth of furniture producers supplying the domestic market. That's because much of the Western style furniture popular among many Chinese consumers is still far too expensive on those types of wages.
Also, higher wages require exporters supplying markets like the U.S. and Europe to find other ways to cut costs. That is unless they totally want to price themselves out of the market and become less competitive than places like Vietnam, which has a minimum wage of about $112 a month in the furniture producing Ho Chi Minh City area. Fortunately, many suppliers say, the costs of wood and finishing materials has been relatively stable.
The question is how will countries like China, which are trying to find a balance between raising the quality of life for their citizens and continuing to service export markets, fare in the future. Will they price themselves out of the market? What do you think?