Special Order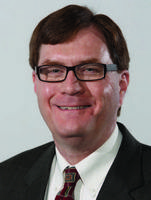 Industry still lobbying for more High Point Market funding
May 15, 2013
Even though North Carolina Gov. Pat McCrory has backed away from a budget proposal that would have slashed state funding for the High Point Market Authority, leaders of the group haven't dialed down their lobbying efforts. (See earlier article on McCory's change of mind.)

They say continued state funding is critical to their efforts to attract new buyers and exhibitors and keep existing ones coming back, and they believe it will take more than the current state appropriation of $1.65 million to do that job effectively in future years.

"We can't get complacent," said Market Authority President Tom Conley. "We do need to get more funding. We've got to find ways to do that."
Conley and Market Authority board Chairman Doug Bassett led a group of market supporters who met with state legislators and other government officials in late March and early April after McCrory proposed cutting the group's money in half for the fiscal year beginning July 1, 2014.

McCrory soon rescinded the proposal and held a private meeting with several furniture executives during the April market to deliver a mea culpa of sorts. That resolved the short-term funding crisis since the Republican-dominated legislature is likely to OK the recommendation of McCrory, the state's first Republican governor in 20 years.

But Conley and Bassett agree that additional state tax dollars are essential for the market's long-term health, and they wasted no time making their case to more than a dozen state legislators and Lt. Gov. Dan Forest when they visited the market the day after McCrory.

And the day after that visit, they repeated their pitch to Tony Tata, the state's secretary of transportation. It was especially important to get Tata to High Point because $1 million of the state's funding comes through his department to run the market's massive shuttle system.

"We are beyond cutting muscle. We are at the point of cutting bone," Conley said of the need for additional funding.

Bassett, whose day job is president of bedroom furniture producer Vaughn-Bassett, described the meetings as productive, but agreed with Conley that complacency can't be tolerated.

Bassett, who worked as a legislative aide to a North Carolina congressman in the mid-1990s, seemed to be enjoying his new avocation as a lobbyist.

"The Market Authority funding represents less than one one-hundredth of a percent of the state budget, but I promise you it has taken up a lot more than one one-hundredth of a percent of the governor's time," he quipped.

By this fall, Bassett should have another tool in his lobbying briefcase - an economic impact study of the market being done by Duke University researchers. It's aimed at updating a similar report from 2007.

"Our data has gotten a little stale," he said. "We believe this new study will be a very helpful document for our friends in Raleigh."