Bedding Today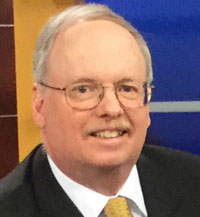 Bedding industry hits sales slump; Leaders see growth ahead
May 13, 2013
Those strong business prospects that greeted us earlier this year have seemingly been swept away in a torrent of bad news. Where did that burst of optimism that launched the year go? Perhaps a more important question is: Can we get it back?
We'll tackle that question in a moment, but first a recap of recent developments:
* Select Comfort reported that its first quarter sales decreased 2% and said that company-controlled, comparable-store sales dropped 9%. CEO Shelly Ibach spoke of "a backdrop of soft industry performance."
* Tempur-Pedic reported that Tempur-Pedic mattress sales in North America were off 16.3% in its first quarter, but said Sealy sales were up 8.8% (in a quarter ended March 3). Overall sales were up just 1.5%.
* The March Bedding Barometer report issued by the International Sleep Products Assn. reported a 1.7% unit decline in March and a 3.3% decline in the wholesale dollar value of bedding shipments. For the first quarter, units are down 3.2% and dollars are down 3.3%, ISPA said.
Together, those reports paint a picture of an industry in decline, with some traditional high fliers struggling to get their footing.
We spent some time at the recent High Point Market discussing the shaky business climate with industry leaders. They cited negatives ranging from a tax hike to late income tax refund checks, from skittish consumers to sequester woes, and from bad weather headaches to broken leadership in Washington.
Another point that emerged was that the industry was up against extremely strong comparisons in the first quarter; the first quarter last year was "uncharacteristically large," as one industry leader put.
On the other side of the ledger, we should note that many economic indicators are positive. Consumer confidence is improving, the stock market remains strong, unemployment is down and housing is up.
And we also heard more than one leader say that pent-up demand will be our friend this year.
To that I would add that the industry's major sales promotions are yet to come. The Memorial Day holiday that marks the kickoff of bedding's key summer season will undoubtedly see heavy promotions.
While sales declines earlier this year are troubling, it is far too early to write off our business prospects for 2013. Industry leaders say growth quarters are in the offing and believe the current rough patch will pass. We hope they are correct.