An Insider's View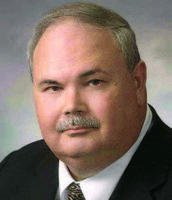 Here's a heaping helping of great new statistics
May 8, 2013
"State of the Industry 2013"
Please join me in my upcoming webcast "The State of the Industry in 2013" as I discuss the external factors driving our industry and the changes that we see coming this year and next.  Click here to register.  The event is brought to you by Furniture Today and Nationwide Marketing Group.  Early registrants also will receive for free my HomeCentric report, which examines the prospects for the American home over the coming decade as both lifestyles and new technologies drive more people to work, study, shop, communicate and entertain from the home. 
After all the excitement and frenzy of a successful, upbeat High Point Market, I thought all of you would just love to have a lot of new, detailed statistics! Yeah!
In 2012, total consumer retail expenditures on furniture and mattresses rose a handsome 5.9% over 2011. The gains in 2011 and 2010 were 3.5% and 3.2%, respectively, after a decline from 2007 to 2009 of 18.5%. Ouch. Thus, despite three years of sales gains, we remain 6.7% below our peak 2006 sales level.
Imports rebounded in 2012 after a sub-trend performance in 2011. Looking at wood residential furniture first, imports in 2012 grew 6.1% while domestic wood furniture declined slightly by 1.3%. Both of these shifts were more extreme in the fourth quarter of 2012, with imports growing 6.5% and domestic off 2.4%.
As a result, imported wood furniture represented 71.5% of all U.S. wood furniture sold in 2012, up from 53.3% a decade ago.
Last year 43.4% of all wood furniture imports came from China, versus 41% a decade ago. In contrast, Vietnam and Canada swapped market share over the last decade. In 2003, Canada and Vietnam had 19.1% and 1.7% of the U.S. market, respectively, while in 2012, it was 6.5% and 19.3%.
Want to be impressed? Imports of wood furniture from Vietnam grew at a 32.3% compounded annual rate over the last decade. Wonder if they send a Christmas card to the petitioners in the 2004 antidumping petition on Chinese bedroom furniture.
Moving over to upholstered furniture, last year domestic upholstered furniture sales grew a respectable 3.8% but imports grew 14.3%, continuing to gain market share. For the year, 40.2% of all upholstered furniture sold in the U.S. was imported, almost double the 20.9% of a decade earlier.
China dominates upholstered furniture imports with 75.2% of total upholstery imports. While upholstered furniture imports have grown 7.7% a year (compounded annual rate) over the last decade, upholstery imports from China grew at 18.9%. Canadian and Italian upholstered furniture imports to the U.S. are down 40.9% and 79.9%, respectively, over the last decade.
Imports have not had a huge impact on the mattress sector, although last year 6.4% of mattresses sold in the U.S. were imported versus 1.7% a decade ago. While starting from a small base, the growth rates are impressive. Mattress imports have grown at a 27.3% compounded annual rate since 2003, but mattress imports from China (the largest source) and Mexico (second largest source) have grown 57.2% and 52.9% annually over the decade.