Bedding Today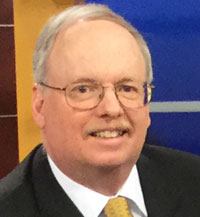 Are we selling good sleep or just a low-priced bed?
May 6, 2013
From promotional price points to the high end of the market, mattress makers made news at the recent High Point Market.
The news at the promotional end of the market may not be all good. I saw some very strong promotional lines that could command medium price points, in my book. And I'm not sure it's wise to offer such strong values at starting price points, as it makes it harder for retailers to step up to higher price points.
Jamison's new English Garden Collection, backed with a retail display package that nicely evokes the beauty of classic English gardens, starts at $499 and tops out at $899. As I sat in the splendor of the company's garden-themed showroom, I told Jamison's Ken Hinman that I thought the line was priced too low. I mean, all this romance for just $499?
He talked about price being the key driver in the marketplace these days and said the line gives Jamison dealers "the opportunity to compete against low-end providers."
Gold Bond also made a promotional statement with its Classic Collection, retailing from $399 to $549, but offering some premium features and benefits. Gold Bond President Bob Naboicheck says he's meeting dealer requests for lower-priced goods.
Five Star Mattress recently cut its prices, saying it aims to raise the bar on promotional bedding. Retails start at $199. Retailers liked the new prices, rewarding the producer with a strong High Point Market, officials said.
All of those moves tell me the market is getting even more competitive in a weak business climate. And going down in price is one of our industry's typical reactions in tough times, unfortunately. Wouldn't it be nice if we sold a better night of sleep and not just a cheaper mattress?
Mid-priced and high end bedding lines also did well in High Point.
Paramount Sleep got a good reaction to its three new brands, including the Back Performance Octane brand that retails from $699 to $1,699 and the Nature's Spa Pure Gel brand, retailing from $1,499 to $5,000.
Airbeds also found their place in High Point.
Symbol stepped up in price with its new airbed line, retailing from $1,799 to $2,999. And Cellupedic was pleased with reaction to its airbed line, retailing from $2,999 to $3,999 and offering unique features and benefits, the company says.
Shifman saw some key prospects in High Point and successfully introduced a new two-sided latex line retailing from $2,899 to $4,999. And Pure LatexBliss launched a latex-cushioned foundation. Could a latex resurgence be in the works?
One of the big topics of conversation in High Point was the lackluster business climate that confronts the bedding industry these days. I'll have more on that in an upcoming column.