Editor's Desk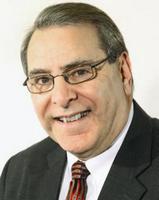 JCP: Too much rapid change?
April 17, 2013
Last week, we reported that Ron Johnson's short-lived stint as CEO of JCPenney was over.
The Internet was immediately flooded with scores of news updates and commentaries, almost all slamming his performance - or lack thereof.
For the record, the company's shares in the Johnson era were down a staggering 51% and the market cap took sickening nosedive from $6.84 billion to $3.49 billion.
I think the first hint that wholesale change was coming was when, in an interview, Johnson celebrated his (and by extension, JC Penney's) "courage to disrupt" the retailer's DNA.
As a result, JCPenney went from being a 110-year-old department store into a series of shops from names you know including Jonathan Adler, Izod, Levi's, Liz Claiborne and others. Johnson also opted to discontinue the use of coupons and also gambled by eliminating sales in favor of everyday low prices.
I can understand his thinking, especially since he came from Apple, where he was hailed as the genius behind Apple's wildly popular Genius Bar concept. But Johnson made a fatal error by believing that what worked at Apple - which is an anomaly in the consumer electronics arena - would translate to a department store format.
Today's consumer, thanks to the Internet, smartphones and other technology, is armed, informed, dangerous and always on the trail of a sale too good to pass up. A sale to most consumers is like blood to a shark - they just can't stay away.
To his credit, he tried, although unsuccessfully, to find a way to compete on things other than price. He also upgraded the chain's look, which was arguably bland. He also brought in new brands - only some of which seemed to translate. And he did cut costs.
But it didn't work. Was he on track? Was he ousted too soon? Did he sign on as captain of a retailing equivalent of the Titanic?
What do you think?