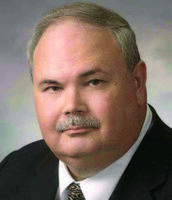 I need your help compiling best concepts of last decade
April 9, 2013
I get excited about new studies and projects and would like you to help me with my current effort.
In 2002, in the pre-Great Recession period, I released an informal study of the different styles and merchandising concepts from the 1960s, 1970s, 1980s and 1990s. Each decade had some distinctive products and new retailing concepts or campaigns worth remembering. Often these reflected the economy or trends of the day.
Currently, I am reviewing my research on the furniture and mattress industries since 1971, and in the new study we will add more detail to the older decades, showing each decade's sales, top vendors and retailers and more.
For me, this was a combination of fond memories plus a lesson on what worked and a few things that stunk up the market. All of us can remember a few new products that either were the wrong product for the time, or that were way beyond the fringe of good taste.
Just for giggles, can you name the decade and manufacturer of these extremely high-profile collections? Weekend Retreat, Scene One, La Boheme, Doll House, Fontana, Paul Bunyan, Stately Homes, South Pacific, Collector's Cherry, Radius, Virginia Colony, World of Bob Timberlake, Chin Hua, Hemingway, Lineage, Knightsbridge, Atrium Court, America, Pierre Deux, Keepsakes, Tableau, Embassy Row, Preface, Vintage, Tour Navaca, or Esperanto?
Please notice that I did not mention Louis Phillipe. His beds sleigh me.
Among the merchandising concepts were warehouse showrooms, single source stores, in-store galleries, mall stores, rent-to-own, specialty stores adjacent to full-line stores, "no, no, no" promotions, and others.
Can you help me determine the most important styles, merchandising concepts and promotions from 2001-2010? It was a challenging decade that started with a recession, grew from 2002 to 2007, and then collapsed into the worst recession in anyone's memory.
I need to find out when Broyhill's Attic Heirlooms and Bernhardt's Martha Stewart were introduced but they certainly influenced the decade. Some products that had enormous impacts include visco foam, bonded leather, power recliners and massage chairs. Free televisions with a furniture purchase promotions had a huge role. The Internet will get a lot of attention, too.
We also will be showing lists of the many vendor and retail names for this entire 50-year period. See what you can do when you are very, very old?
Please, take a minute and mail, email or call me with your recommendations for the 2001-2010 period. I would appreciate it.