Editor's Desk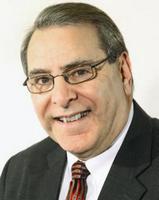 Share stories at spring market
April 9, 2013
If you've been in this business longer than a week, you know that we are an industry that loves to celebrate our people as much as we do our products.
When I first joined the industry decades ago, some of my favorite moments involved hearing industry veterans share classic tales involving many of the companies, men and women who had made an indelible mark on the fabric of our business.
Some of those stories tugged at the heartstrings, some made me laugh out loud and others left me shaking my head in disbelief. But each of those stories was worth telling, worth hearing and worth preserving.
Knowing that everyone has a story, High Point Market attendees are being invited by the American Hall of Fame Foundation to tape a favorite story about their company or the industry. This initiative, called Tell Us Your Story, is part of the Hall of Fame's History Project, which is also collecting company history books and historic photos as part of its goal to further preserve the industry's past.
The plan is to record marketgoers' stories on video at the AICO/Amini Innovation Corp. showroom in the International Home Furnishings Center, C-802. Each storyteller will be given a 15-minute slot.
Appointments are encouraged but not required. To reserve a time slot or to ask a question, email Pam King at pking@furniturehalloffame.com.
Excerpts from the videos will be presented at the Hall of Fame banquet in October, in celebration of its 25th anniversary. Stories also will be shared on its website, www.furniturehalloffame.com, and each segment will be entered into the Foundation archives.
I wish you could have been with me during a recent lunch with American Hall of Fame CEO Karen McNeill and its incoming president, George Cartledge of retailer Grand Piano, as they outlined their plans for this and other initiatives the Hall of Fame is working on. Within the first five minutes, we were swapping stories worth sharing and keeping.
Share yours at market and help keep that story - and our history - alive and well for all the future furniture folks to come.