Editor's Desk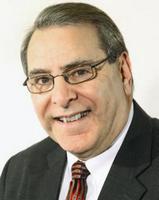 Takeaways from Myriad conference
March 26, 2013
Last week, I had the pleasure of attending Myriad Software's annual user conference. As in past years, Carolyn Crowley and her staff did an excellent job of providing their customers lots of great information designed to not only expand their knowledge of Myriad and its products and services, but to also leave armed with some new ideas to help them grow their businesses.
A session I always enjoy is an owners' roundtable, which is essentially an open forum where retail attendees quiz each other about aspects of the business, discuss common issues and ultimately attempt to resolve some of them by sharing best practices.
An issue that was quick to bubble up was employee relations - where to find good employees, how much to pay them, how to keep them motivated and, with recent college grads, how to keep them grounded.
One owner made the point that since furniture is a fashion business, he makes an effort to hire recent college graduates with skills in design, fashion and home furnishings.
"The issue we have run up against is that many of them come out of school starry-eyed, short on practical experience and convinced that they should be the next HGTV star," one retailer quipped.
Another said that his issue was even more basic: "We are challenged to even find people who want to work, probably because I'm competing with unemployment benefits," he said. He added that even those who want to work are not thrilled with the long hours and weekends that are part of the job in retail.
A retailer sitting across the room said that he had minimized that issue by a rotation schedule that provided his sales team three days off every other week.
This was just the tip of the iceberg, but I am out of space. I will share more of these issues and answers in future columns and blogs.
The best takeaway from this session is that peer-to-peer communication is a powerful tool that can help you build your business.