Bedding Today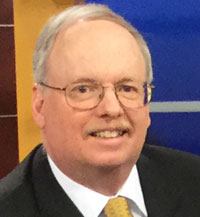 Energized by Tempur deal, Rogers welcomes new partner
March 26, 2013
Larry Rogers, a Sealy executive for more than three decades, had been planning to retire last year. But that was before he helped engineer a deal to sell Sealy to Tempur-Pedic International, the fastest-growing bedding company in the past decade.
Now that the deal is completed, Rogers finds himself with a new business partner: Tempur-Pedic CEO Mark Sarvary.
"I like this guy," Rogers said, gesturing to Sarvary. "We get along really well." The two were seated the other day at a round table in Rogers' second-floor office at Sealy. They were knights of a new bedding order.
Sarvary returned the good feelings, describing Rogers, who remains CEO of Sealy, as "an authority on the industry" and saying that the Sealy team can help Tempur-Pedic officials learn a lot about the bedding industry.
The mutual respect that Sarvary, 53, and Rogers, 64, have for one another was evident when I sat down with them at that round table in Larry's office. The symbolism of that moment was strong: Rogers and Sarvary, who headed rival bedding companies, are now sitting down together to chart growth strategies for their brands.
In keeping with the suddenly changed bedding climate, they will be part of a new company: Tempur Sealy International. Each brand will occupy a key position in the proposed new company, but they will continue to be presented in the marketplace as independent brands.
Rogers will continue to be based in Archdale, N.C., where his office looks out on the scenic, peaceful Sealy campus. And he will continue to be responsible for what happens on that campus.
There has been a lot of speculation in the industry about how long Larry Rogers will remain in charge of the Sealy brand. Some don't believe it will be a lengthy run.
I asked the man himself how long he will remain at the Sealy helm. His response: "As long as I feel I can make a contribution." He noted that something had changed inside him since he first announced his plans to retire back in December of 2011: "I think Mark being the kind of individual he is has caused me to rethink my plans. I believe I can be very happy and have a role that fulfills me."
He seems energized by the new role he will be playing and the new company he has joined.
"I don't have to be here," he observed. "I choose to be here. We want to win, and we want the retailers to win."