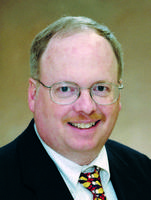 Some think 'airbed' falls flat; 'Personalized comfort' on rise
March 4, 2013
Is "airbed" a bad word? I didn't think so, but now I'm starting to wonder, thanks to a recent product introduction by Tempur-Pedic.
The memory foam leader made big news at the Las Vegas Market a few weeks ago with the introduction of the two high-end beds in its Tempur-Choice Collection. In our coverage, we called those "airbeds." I mean, they do feature air chambers.
But Tempur-Pedic, we noticed, does not call those "airbeds." I don't find any reference to "air" or "airbeds" in the press release in which the company announced the line. Instead, it says the beds offer "sleep personalization" and "personalized comfort." They do that through the use of "a new multi-zone adjustable support system" on each side of the bed.
Tempur-Pedic notes that its beds give each sleeper the opportunity to choose from more than 120 settings, which it says is "six times the comfort settings found in other adjustable support beds."
So what we have here, in Tempur-Pedic's view, are "adjustable support beds" or "personalized comfort" beds. Those terms denote the benefits the beds offer - adjustable, personalized comfort.
I've used the term "airbeds" for years in my reporting and I believe the term quickly conveys exactly what we are talking about: Beds that have chambers filled with air that can be adjusted to personalize comfort.
It is interesting to see that Select Comfort, the leader in the "airbed" category, doesn't feature that term in the marketing for its Sleep Number line of "individualized comfort" beds. The Sleep Number website does say the Sleep Number beds use "DualAir" technology. But the bigger message is that the Sleep Number beds offer "personalized comfort that's adjustable on each side."
There is some thinking in the trade that "airbed" conjures up images of cheap camp mattresses or quick blow-up portable beds. I don't know about that. I would think the success of the Sleep Number line has helped establish airbeds as viable, almost mainstream bedding products.
It should be noted that airbeds scored high on consumer satisfaction on a bedding survey we conducted last fall with our research partner, Apartment Therapy.
Airbeds certainly appear to be a strong, well-accepted bedding technology. We are going to continue using that term in our reporting. It's too awkward to do anything else.
Whatever you call these beds, we do acknowledge that personalized comfort is a very good thing to offer in a sleep set.