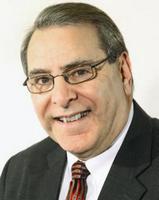 Habitat ReStore a worthy cause
February 25, 2013
Back in 1955, "Rebel without a Cause" was the flick everyone was raving about.
Today, at a time when retail is theater, the last thing you want is to have your customers critiquing your starring role in Retailer without a Cause.
Here's why: According to the Cone Cause Evolution Survey, purpose impacts purchase. Specifically, the study found that 47% of consumers buy a brand monthly that supports a cause, up by one-third since 2010.
I recently started volunteering at the Habitat for Humanity ReStore here in Greensboro, N.C., and recommend it as a great cause to get involved with, whether you are a manufacturer, importer or retailer.
Furniture plays a starring role in many of the 800 ReStore locations nationally. Money generated from the sale of furniture and other donated items goes toward building homes and hope in the local community.
In a recent conversation, Drew Meyer, senior director of Habitat for Humanity, explained how getting involved with the ReStore can become a win-win opportunity for home furnishings suppliers and retailers. Most suppliers and retailers are often sitting on old or outdated inventory that they may be having a tough time selling. "But that doesn't mean it can't be sold," Drew commented.
It will sell at the ReStore, he assured me. "In addition to eliminating old inventory, those making the donation can potentially get a tax deduction as well," he added.
Scores of retailers have also helped their businesses by advertising their ReStore affiliations. One retailer, who routinely donates scratch-and-dent items to her local ReStore, said that once she documents those donations, her suppliers usually issue her a full credit.
"And the fact that the ReStore comes and picks the furniture up makes it a no-brainer," she said, adding, "And having your customer thank you for helping the community is the icing on the cake."
If you are thinking about cause marketing, take a look at your local ReStore or email Matt Clark at mclark@habitat.org.