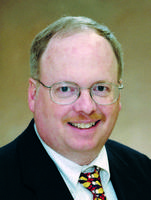 Strong bedding year forecast, but discipline will be critical
February 25, 2013
This week we attempt to do something risky: Read the tea leaves for 2013. Note: Any predictions this column makes may or may not come true. Make your business plans accordingly.
Indications that this will be a strong year for the mattress category are obvious. The booming bedding market in Las Vegas is certainly a leading indicator. Traffic in mattress showrooms was strong, new products were everywhere, and there was an undeniable sense of excitement and optimism about business prospects.
We even used the term "blockbuster" in our Las Vegas Market mattress assessment. That's not a word to be taken lightly, but it does capture the mattress energy unleashed in Las Vegas.
More good news comes from our Consensus Bedding Forecast, which we published Jan. 28. The forecast, which represents the views of some two dozen bedding producers, including virtually every major producer, calls for unit sales growth this year of 4% and dollar growth of 6.8%.
Significantly, the F/T forecast is more bullish than the forecast issued last fall by the International Sleep Products Assn. ISPA envisions 2.3% unit growth this year and dollar growth of 6.3%.
But despite those positive indicators, we do have a concern about 2013. We wonder if producers actually offered up too much new product in Las Vegas.
I discussed that possibility with a couple of respected bedding retailers and got some support for my view. One noted that close rates go down when new bedding lines go on the floor.
For another perspective on mattress prospects this year we turn to an unlikely source of inspiration: The Chinese Zodiac. This is the Year of the Snake, which was celebrated with a stunning floral display in the Conservatory & Botanical Gardens at the Bellagio, which I enjoy visiting on my trips to Las Vegas.
As I gazed at the huge snake rearing up and looking at me, I wondered what the year might have in store for business. Online source HanBan.com says the Year of the Snake is "meant for steady progress and attention to detail. Focus and discipline will be necessary for you to achieve what you set out to create."
I think that's helpful. Yes, there's a lot of new product to consider. But retailers need to assimilate it with focus and discipline.