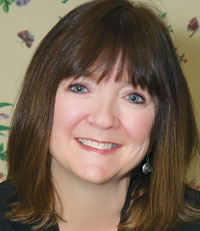 Media's now social
February 18, 2013
In 1949, Giulio Castelli founded Kartell, an Italian design company that is self-described as "representing the culture of plastics for over 60 years." When Castelli decided to use his skills as a chemical engineer in a decidedly unexpected business endeavor, he ended up creating a company that redefined plastics and became a design icon in the furniture industry.
Castelli used his technical expertise to build his creative vision. And through his efforts, a new brand was created that continues to inspire and educate six decades after its inception.
Today, a similar transition is under way in the world of media communication. No longer just a one-way street of print, television or digital, communication has become multifaceted, and media sources that remain ensconced in a single avenue are rapidly losing ground to their competitors.
According to eMarketer, the number of users of social networks will reach 1.5 billion by the end of 2013. A New York Times article this month reported that two-thirds of the U.S. adult population uses Facebook on a regular basis. And Statistic Brain, using figures from Twitter, Huffington Post and eMarketer, estimated that there were more than 500 million active registered Twitter users as of September.
How does this translate in our furniture world? Well, first and foremost, it suggests that it is to your benefit to understand not only Facebook and Twitter, but also Pinterest, Tumblr and Instagram. Yes, social media can be intimidating at first, but can no longer be ignored by any business in any sector. It is how an entire generation communicates, and is an added means of communication for other demographics. These are your customers, present and future.
Furniture Today is on Facebook and Twitter (@FurnitureToday), and our edailys are updated every morning as soon as the editors get into the newsroom. Staff members do a great job of posting updates when we're out covering stories, and the quick snippets are often the first look at the more in-depth stories we'll cover in our weekly print edition. These venues allow us to be an immediate, timely, 24/7 source for furniture news, and we are continuing to solidify our presence in each format.
And why is this topic the subject of my Fiber to Frame column in the Power of Upholstery mechanisms issue? It is because social media supports our industry much like Ultra-Mek's product supports upholstery manufacturers, and we build a stronger product through its use.
So follow us on Facebook and Twitter (@FurnitureToday). See pictures of the products we post on Pinterest. And let us know when you see something we need to know about, whether a sofa, table or company development. You'll add to the bank of knowledge that is Furniture Today, and we'll support your company with expanded news pathways. It's win-win.