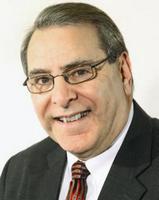 Pillow Bar concept a hit
February 13, 2013
During the halftime show on Super Bowl Sunday, I was browsing online and was dismayed to see so many retailers all working from the same playbook - free furniture contingent on some score or other aspect of the game.
It was enough to put me to sleep. So, here's a story about a sleep-related solution that has the potential to wake the industry up.
After purchasing what she thought was a luxurious high-end pillow that would relieve neck and shoulder pain, Merrimac Dillon got it home only to realize she got stuck - literally from the quills of the feathers that the pillow was stuffed with.
That final night of uncomfortable sleep led her out to the garage where she designed and patented a pillow-making machine that uses the finest Hungarian down. Having a background in retail - and knowing the value of creating retail theater, especially theater that allows on-the-spot interaction with the consumer - she launched Dallas-based The Pillow Bar in 2008 and hasn't looked back.
As part of a licensing arrangement, Dillon establishes Pillow Bar locations in the stores of select retailers such as Bob Mills Furniture, Neiman Marcus, Chicago Luxury Beds and others. She is quick to stress that she is interested only in retailers with strong records for customer service and employee retention.
While these are certainly luxury pillows, Dillon's claim to fame is that each pillow is custom made in the retailer's store to suit the individual's sleep style. For example, one of the pillows, the Dr. Mary Side Sleeper, was developed by a nationally known chiropractor to specifically address the needs of side sleepers, which Dillon says represent about 80% of the population.
There's a pretty interesting video that goes into far more details. You can check it out at http://www.thepillowbar.com/vA-pillow-bar-story-video.php
Now, this might be the ultimate retail wakeup call!