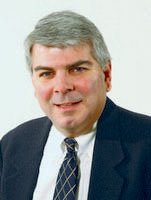 Lincolnton closing a sad development in U.S. furniture production
February 12, 2013
Working this week on a project about Made in America that runs Feb. 25 calls to mind one of the most disappointing news stories so far this year: the demise of Lincolnton Furniture. In the first week of January, the case goods manufacturer announced it was abruptly shutting its doors.
The news was particularly surprising given all the publicity the case goods manufacturer received after Furniture/Today broke the story about the startup in August 2011.
To view that story, visit Furniture/Today.
After that ran, media outlets from Charlotte to Florida and California began following the story, wowed by the promise of this new company. After all, U.S. case goods manufacturing in the past decade had faded fast almost along the lines of shoe manufacturing due primarily to competition from low cost producers in Asia.
At the time, there was - and continues to be - renewed interest in U.S.-made products, including furniture. Lincolnton Furniture President Bruce Cochrane attended President Obama's State of the Union address in 2012 and was even invited to speak with the president and other business leaders about the prospect of reshoring, or bringing manufacturing jobs back to the U.S.
The lesson here is that all the positive press in the world can't help eliminate the harsh business realities faced by companies like Lincolnton. And from speaking with Cochrane in early January after the news broke, these challenges were many. They ranged from having to rewire the entire factory to having to run another gas line into the plant to help with the conversion to a water-based finishing system.
The sad part is that it appears Cochrane and his team worked out many of the kinks, right down to reducing the backlog and lowering lead times. Then the need for capital exhausted its available resources and funding dried up.
The latest word is that officials continue to explore prospects, with a number of buyers and investors interested in the company. But generating business may not be easy. One source said the factory, which has about $50 million in capacity at its current size, needs as much as $8 million in business to break even. Does a manufacturer like Lincolnton Furniture have a chance in this still tepid economy? What do you think?