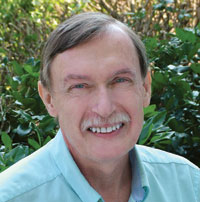 Sorry, Cramer! Furniture Brands is still interesting, though
January 30, 2013
This is an update of the blog I posted yesterday, in which I was skeptical of Jim Cramer's suggestion that Furniture Brands International could be a takeover target, maybe by Masco.
Turns out that's not what Cramer said. I finally was able to watch the video, and he's clearly talking about Fortune Brands, a different company. The summary of the video on the CNBC site, however, said Furniture Brands International (and it still did a few minutes ago), which meant that it showed up on the sweep of the companies I follow. And on the sweeps of a few other people I contacted, who were also left wondering what was up.
Furniture Brands International might be worth a look anyway, since its stock price has indeed jumped 61% in the last couple of months, from a low of 88 cents to around $1.42. That could indicate takeover speculation or maybe the company is just getting healthier. It'll report fourth quarter earnings soon, which may give an indication.
And it was fun to think about where Cramer might be coming from, so thanks for that, CNBC.