Editor's Desk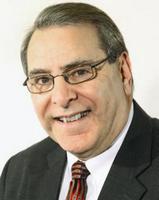 '13 year of mass customization
January 28, 2013
Most retailers know that today's consumer is demanding. But after all, why shouldn't she be?
We live in a have-it-your-way society where almost everything - from what we order to eat to what we watch on our screens - is "on demand."
So, why are we surprised by the consumer's frustration with us here in furnitureland?
While there are some companies in our sector attempting to let her have it her way via mass customization, those firms are clearly the exception.
But the game is changing and when the game changes, so must the rules.
I think that as we march into 2013, the climb, at least initially, is going to be uphill. Smart suppliers and retailers looking to level the playing field are going to do so with the help of customized products.
I recently read about a furniture company down under that is getting one over on the competition by allowing customers to customize furniture.
The online company is called evolvex. Shoppers go the website at www.evlovex.com.au, select the furniture they want to design, pick the color, size and configuration, then upload a picture of what they designed. The company takes the risk out of the purchase by letting customers live with the furniture risk free for 90 days.
Closer to home, Bob Mills Furniture, which operates stores in Texas and Oklahoma, is once again doing something I think is directional. Earlier, the retailer established itself as the go-to chain for bedding, in part by hiring its own staff chiropractor, Dr. Angie Shepardson. Working with her, the retailer developed its own brand of mattress, the Sleep Spa Wellness.
Recently it has added The Pillow Bar, a patented pillow making machine that allows the retailer to create the perfect custom pillow for each of the its customers.
2013 may be the year that mass customization hits home in our sector.
Don't get caught asleep at the wheel!