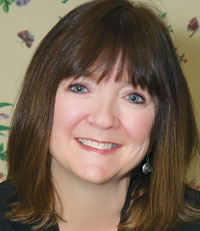 Upholstery Power: Category fires up retail sales
January 14, 2013
Say hello to the Power of Upholstery. With the launch of this new section, Furniture Today is highlighting one of the "drivers" of the furniture industry bus and is expanding the publication's editorial coverage to reflect the category's strength on the retail floor.
The economic outlook for upholstered furniture is more than just a little positive. In 2012, consumers spent more than $12.7 billion on stationary and sleeper sofas, and the figure is expected to grow by 22.5% over the next five years. That is a substantial expenditure and a significant increase by any measure.
In future issues, The Power of Upholstery will include stories about everything from trends to mechanisms to fabric. We'll research as many of the product innovations and creative strategies as possible, and we'll visit factories, photograph showrooms and interview product designers from Las Vegas to High Point and beyond. We're delving even deeper into all things upholstery, and our audience will find even more research data and market information to add to the ongoing educational mix.
But we'd also like your help. As we kick off this new section, we'd like to ask our readers to participate as well - send us your ideas, your best practices, and if you dare, your mistakes. Let us know what you're seeing from your end and make us aware of things that might slip under our radar.
In recent conversations, many of you have said that you wish furniture manufacturers would come together as a collective whole, empowering the industry by making each member more powerful. This is your chance to help us facilitate that evolution.
In exclusive research compiled by Furniture/Today and Apartment Therapy, consumers weighed in on what they want for their homes. A 28-year-old from Florida said, "Something I can't live without. I'll know it when I find it." A 25-year-old added, "Colorful elegance, combined with functionality." And a 35-year-old provided specifics, saying "Beautiful, affordable accent chairs. I feel very strongly that I should be able to find an awesome, modern or unique chair for around $600 to $800."
Think about it. Wouldn't it be great to have consumers as thrilled about a furniture purchase as they are about the latest version of the iPhone? Yes, the Apple excitement factor is a carefully cultivated marketing strategy, but there are a lot of equally brilliant minds in the furniture industry. What happens if all of that intelligence quotient is multiplied instead of divided?
Style. Price. Function. It's not rocket science, but different companies are masters at different pieces of the puzzles, and only when everything interlocks does the big picture become apparent. Don't worry - we'll assemble the puzzle on our table. We just need you to help provide all of the pieces.