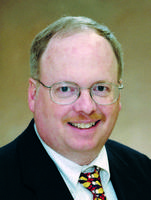 Pent-up demand coming? Insiders are not so sure
January 8, 2013
David Perry Executive editor
It is lurking out there in the minds of consumers, nagging at them, whispering of blissful sleep. It is just waiting for the right circumstances to be unleashed.
Or maybe not.
We are talking about three words that, if true, could provide salvation for the mattress industry: Pent-up demand.
A look back at the comments of more than two dozen bedding producers who shared their bedding outlooks for 2013, published in our Dec. 17 issue, reveals that a number of those producers believe pent-up demand will work in the industry's favor this year.
A quick look at industry statistics would seem to support their optimism.
According to the International Sleep Products Assn., unit shipments peaked at 43.7 million in 2005. In 2011, unit shipments were 34.9 million. That's a hefty 20% decline.
What happened to those consumers? They had to postpone their mattress purchases because of tough economic times.
The thought is that consumers couldn't buy the new bed they need because of financial difficulties. But an improving economy this year should unleash a wave of pent-up mattress purchases, some bedding producers are predicting. Sounds good, doesn't it?
But a deeper look at those ISPA figures raises doubts in the minds of some senior bedding execs.
They note that 2005 was a very long time ago. The world has changed tremendously since then. Consumer electronics are a much more vital part of our lives now, to cite just one change. Buying patterns have changed.
I have to admit I find this view compelling. The consumer world today is vastly different than it was in 2005. Does a consumer really wait for seven years, or five years or even three years to buy a mattress? Other buying priorities have pushed ahead of mattresses.
Yes, mattresses wear out. But our big problem is that they wear out gradually and no pop-up timer tells consumers it's time to buy a new bed. For a variety of reasons, consumers have shifted their buying priorities in the last several years. And as an industry, we aren't making a strong enough case for consumers to replace their old mattresses.
Having said all that, I do see 2013 shaping up as a strong year for our industry, and I think 2014 could be even stronger. Our economy is on an upward curve. That will help us more than the vagaries of pent-up demand, in my view.