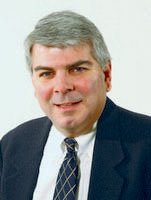 Forbes article analyzes changes in China
December 26, 2012
Earlier this month, Forbes published an article, http://www.forbes.com/sites/gordonchang/2012/12/09/move-over-michigan-china-is-the-worlds-next-rustbelt/?utm_source=forbespicks&google_editors_picks=true, that is of likely interest to people in the furniture industry.
The title alone, "Move Over, Michigan, China Is the World's Next Rust Belt," should pique the curiosity of many readers. The actual content is even richer, with an analysis of how China quickly came to power as the world's factory floor, yet has just as quickly diminished in size and stature in the area of manufacturing.
The article cites several factors for this, including quite a few issues Furniture/Today has discussed in print and online stories as well as online blogs. The latest of these discussions will appear in our next "On the Water" column, which appears in our Dec. 31 Retail Planning Guide. The issues cited in Forbes range from rising labor costs and labor shortages to how automation in factories is helping level the playing field between factories in China and the United States.
None of this implies that China's status as a global manufacturing powerhouse has faded entirely. Furniture is still an important industry there. This is particularly true in labor intensive wood products that include carved elements and mixed media applications, processes that are just too expensive to duplicate here in the U.S.
In the past, furniture has tended to be a dominant industry along the coastal areas. Workers in those areas have plenty of other employment options, which cause many to leave their furniture jobs at a moment's notice. Still, there are plenty of other areas where furniture can migrate to in a country that has about the same land area as the United States. This could make for an interesting transition in years to come, particularly in case goods and perhaps even leather upholstery.
While the Forbes article doesn't discuss this particular aspect of the furniture industry in great detail, it's still an interesting and comprehensive look at how China has evolved in recent years.
And as always, feel free to comment on this blog or the Forbes article itself. We'd love to hear your thoughts.