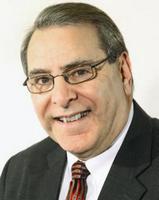 Conference offers plenty of ideas
December 12, 2012
These days, you don't have to travel far in order to have someone remind you that business is tough, or to share with you a host of failed strategies.
But if you were among the 360 industry leaders who invested the time to attend our annual Leadership Conference, you were part of a group that got to hear other industry executives - both from within the industry and from outside of it - who graciously shared ideas and game plans that are working.
Tim Ciasulli, founder of Planet Honda, the country's most successful Honda dealership, got the group revved up with a host of ideas he has incorporated into his car dealership.
By listening to his customers in the form of focus groups, Tim learned that what they longed for was a "no-game-playing" shopping and buying experience that was educational, informational and enjoyable.
So, when shoppers first walk into his dealership, they are given a "Just Looking" sticker that they wear. While they have that on, they are free to browse without the fear of being hounded by a salesperson.
When they are ready to ask questions, they remove the sticker and the sales process begins.
The dealership also has a written promise that if it fails to fix a customer's car the first time, it will redo the work and refund all of the customer's money.
Doug Wolf of Bellwood, Pa.-based retailer Wolf Furniture also listened to his customers and realized that their existing furniture was a big roadblock to selling new furniture.
To solve the problem, Doug launched Allegheny Furniture Consignment & More. Again, by listening to his customers and his team, Doug found a way to help customers get rid of their old furniture, put a little money in their pockets and buy new furniture.
These two examples were just the tip of the iceberg. The good news is that our Leadership Conference proves that there's no shortage of good ideas out there waiting for you to capitalize on them.
But meetings like ours are also like the Powerball lottery. You gotta be in it to win it.
Hope to see you at next year's event!