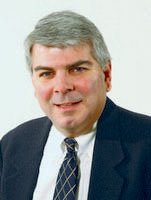 Hardwood plywood antidumping case has uncertain implications for industry
November 27, 2012
On Nov. 12, Furniture/Today wrote about another petition involving allegations of antidumping, or the sale of foreign-made product at unfair prices into the U.S. market. This particular case involves Chinese-made hardwood plywood, which is used largely in kitchen cabinets but also in RVs, boats and some furniture.
A week later, we also ran a story that the U.S. International Trade Commission found the issue had caused enough injury to U.S. producers to warrant the U.S. government continuing a full-fledged investigation. If the government determines dumping is taking place and that the Chinese factories have some level of government ownership, then it likely will impose duties on the imports of these raw materials.
So what does this mean for the furniture industry? Without doubt it has nowhere near the impact of the wood bedroom furniture case against China launched in late 2003. That case had clear ramifications for importers and purchasers of Chinese-made bedrooms, which included almost everyone selling the category. This case is a lot more ambiguous in nature since it involves a raw material purchased by a seemingly small number of domestic case goods or upholstery producers.
Jeff Grimson, an attorney with Mowry & Grimsom, represents the American Alliance for Hardwood Plywood, a group of more than 20 of the largest U.S. importers that have opposed the petition before the ITC. He recently explained some of the differences of imported product versus domestically made hardwood plywood.
"The type of hardwood plywood that the Chinese are exporting has face veneers of 0.2-0.3 mm over a hardwood core," he told Furniture/Today. "The face is so thin it cannot be sanded. For this reason it is typically sold as 'paint grade,' used for laminating, or is used in applications where the look of the plywood is not featured. This is why the Chinese plywood complements the hardwood plywood manufactured by the domestic industry, which typically has a hardwood face veneer of 0.6 mm or higher and is used in decorative applications. Because the products are different, end users want both, as confirmed by the fact that the Kitchen Cabinet Manufacturers Assn. appeared at the ITC and testified against this petition."
He also said his furniture clients, which include manufacturers such as Ashley and Standard, don't see the case having any big effect on their business.
Of course, the imposition of duties could have some effect for furniture producers that import such Chinese-made goods for use in their finished product, whether it be case goods or upholstery frames. In publishing this story, we are not trying to sound alarmist, but rather educate the industry that this could be an issue. What effect do you see the case having on your business?