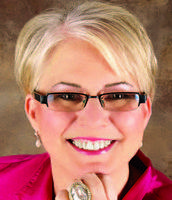 Furniture: #How2Help Sandy Victims Using Social Media: Top Tips
November 5, 2012
I write this with a heavy heart for many of my personal and professional friends in the furniture and design business who have been greatly impacted by Hurricane Sandy and the devastation it has caused -- especially as they enter their most important selling weeks of the year leading up to Thanksgiving and Black Friday and Cyber Monday.
Since Hurricane Sandy wreaked its havoc one week ago today, many people in the furniture and design business who use Twitter and Facebook and other social media channels to communicate and support each other have banded together in remarkable ways to get help to the victims of Sandy.
Here are 5 Tips To Help:
1. #How2Help and #SandyHelp are two tags that people are using to find and *retweet* specific pieces of information on How To Help the victims of Sandy. If you will copy and paste these *hashtags* ( just as I've typed them at the beginning of this paragraph ) into Twitter's search box, you will find them.
By doing this, you will be able to pick up on very specific kinds of help people need and, if you're using Twitter or Facebook, you can help get this information out by sharing this information (called *retweeting*) these ideas on your own Twitter feed or copying and pasting them and sharing them onto your own Facebook Pages or by sending some of them out in an email.
2. If you're a retailer, as you hear from your manufacturing partners, you could post a status update to your Facebook PAGE giving an extra discount for buying from your manufacturer vendor partners whose businesses or employees have been impacted by Sandy.
3. If you're a retailer, send out a coupon code on Twitter with words like: *XYZ(fill this with their name ) vendor partner's biz was impacted by #Sandy Please support their recovery with this 2 week extra discount code___.
4. If you're a retailer/etailer/mfg in the furniture or related industries with a real way to help Sandy victims right now, please share it on Twitter using the hashtag #SandyHelp. Everyone following the tag will see it and the victims will know you're working to help them.
Be careful --this needs to be a genuine offer (like trucks to help distribute what's needed, new bedding since that's all they can accept, discontinued or very slightly damaged but new furniture or accessories you can send to them, etc. This can't be an ad or else this will backfire on you in the worst way. No one wants to be *marketed to* on a Twitter tag that is intended to support and help the victims know where they can receive the help they need right now.
5. If you are a consumer or homeowner who may see this who is not in the furniture business: How can you help? In the upcoming weeks leading to the holidays, please ask the retailers and the etailers you buy furniture or gifts from which manufacturers and artisans they carry who have businesses that have been impacted by Sandy. By buying from them, it's an easy way (and a deeply appreciated way ) for you to support their recovery during this very important time of the year for their businesses.
Lastly, for my part, if you will leave a comment on this post with your Twitter username and/or your Facebook Page and the exact offer you're making to get furniture, supplies, basic necessities or bedding (or help distribute those things) to the Sandy victims, I will do my best as my time allows to make sure it reaches the people who can most benefit from knowing of your kindness and largesse.
If you have further suggestions or know of other people helping in other concrete ways in the furniture business to help Hurricane Sandy victims, please leave me a comment below.