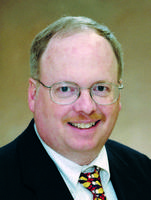 Time for a new campaign: Let's boost bedding sales
October 29, 2012
If I am elected Mattress Czar, I will create 12 million new mattresses - good mattresses - each year. I will work with low-end and high-end bedding producers alike, emphasizing clean construction techniques. And I will never rest until we have rebuilt the middle of the bedding market.
Forgive my little flight of fantasy, but the presidential election has been taking its toll on me, as you can see. Worse, it's been hurting business, as several of you told me at the recent High Point Market.
No shock there. "There is more uncertainty in America than at any time in the last 20 years," Gold Bond President Bob Naboicheck said to me in High Point. "The political conversations going on are terrifying people."
That's the bad news. Yes, the country is deeply divided about the presidential contest, and all of those negative ads are draining consumer confidence.
But I also heard some good news for our industry. Serta President Bob Sherman said a bedding promotional blitz is coming in the fourth quarter, one that could create a business-building advertising umbrella.
After the presidential election, retailers should invest promotional dollars and capitalize on the support they will be getting from their bedding suppliers, Sherman said.
Another note of optimism came from Gerry Borreggine, president of Therapedic, who said that something positive happens to all of us when we turn the calendar and welcome in a new year. He believes that spirit of hope will lift the industry as 2013 unfolds.
A look at the bedding archives reveals that the fourth quarter is traditionally the weakest quarter of the year for mattress shipments. "This is not our time," one bedding man noted, looking at the calendar.
But that doesn't mean that strong bedding promotions can't drive sales in the final two months of the year. Serta sees opportunity in the year's final months. Given that company's growth record, we should give Serta's insights serious consideration.
I should also note that one bedding veteran reminded me that November used to be a great mattress sales month for a major retailer that pushed the category that month. In other words, don't underestimate the power of a concerted promotional push.
Those were a couple of my key takeaways from the High Point Market. Yes, the election has been a drain on business, but it will - finally, mercifully - be behind us next week. Then we have almost two months to promote mattresses and do some good business this year. Now that's a campaign we should all embrace.