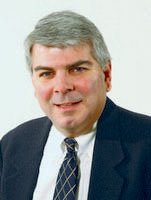 More thoughts on Indonesia
October 26, 2012
As some readers know, it's been about a month since Furniture/Today published its three-part series on Indonesia. Many who read the articles mentioned it to me during market and asked more questions about what I saw on the ground there. The questions, to me, meant that many are eager for more information and that the series, while lengthy, was just a start to the discussion about Indonesia. In finishing this series I also realized there was more to talk about that didn't get published including on and off the record comments from industry experts who have spent time on the ground there.
Here is a snapshot of some things - positive and negative - people said that there simply wasn't room to include in print.
Phil Haney, president and CEO of Lexington Home Brands, had mostly good things to say about the company's 12-plus years of experience sourcing there.
"It has been a really good experience, and it has been a stable environment for us," he said. "It seems like it has not suffered any of the dramatic labor shortages and power shortages as other Asian countries. The (energy) infrastructure seems to handle it," he added, and "furniture is a more important industry to Surabaya than certain industrial provinces in China. In Surabaya I get the feeling that furniture is a major part of the economy there."
Haney added that while the company has to import things like hardware from other countries, Indonesia has access to materials such as rattan and bamboo, which add important stylistic elements, particularly to its successful Tommy Bahama line. He also said that there is a willingness and desire among factory owners to get better at what they do.
"We are willing to bring technical experience to them, to help the factories improve their competencies," he said. "By us supporting them, it ends up being a nice partnership - we help them get better, and we get better quality."
Lao Labra, president of American Woodcrafters, also said the company has a good working relationship with its source factories. He noted that often translates into better quality.
"While we may be harsh in terms of accepting the product, the manufacturer values that (input), and the relationship improves tremendously," he said, adding that his company also shows manufacturers how to produce goods in a more economical and efficient manner that adheres to U.S. standards.
He said while Indonesian plants have smaller capacity than some larger counterparts in places like China or Vietnam, they offer more flexibility, in part, by cutting a line more often and keeping a more balanced inventory.
"In Indonesia, they don't ask for huge cuttings so you can be more flexible," he said.
Despite these strengths, sources also discussed challenges Indonesia faces, particularly the lack of infrastructure and the lack of locally produced materials used in furniture. There is plenty of plantation grown mahogany, but that's the main material advantage in Indonesia. Many other materials and components such as hardware have to be imported, which can drive up the price of finished goods.
Then there's the issue of getting from point A to point B. Sources cited the crowded nature and sometimes poor quality of the roads, which can require the need to make sure product is packaged sufficiently to avoid damages in transit.
"Roads are awful," said Allen Jubin, a finishing expert and consultant who works with a factory in Surabaya called Panca Wana, which produces for Ethan Allen. "Normally they are two-lane roads and they are rough as heck, so you better do your package testing, which we do."
He and others also noted, while Indonesia has a larger labor force and more labor stability than Vietnam, lead times are longer from Indonesia than China or Vietnam because goods have to be shipped from local ports and reloaded on to larger vessels in Hong Kong or Singapore.
Others complained privately that Indonesian plants also don't have the same sense of urgency as plants in China. This can lengthen the time it takes to get both samples and large cuttings to ship. That difference in work ethic is an issue Taiwanese-owned Woodworth appears to be dealing with as its Chinese line management works with local Indonesian production workers in its Surabaya area factory.
"Here workers are not as ambitious or as hard working as in China," one plant supervisor told Furniture/Today during a visit to Woodworth in early August.
Of course, experiences can vary from factory to factory and vary largely based on the length of time one has done business there. And how that plays out can certainly improve - or detract from one's competitive position sourcing there. What's been your experience in Indonesia and what can the industry learn from it?