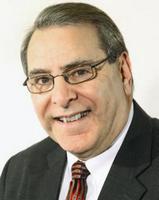 Market intros stylish, colorful
October 12, 2012
Welcome to the fall 2012 High Point Market! You better have your comfortable shoes because this time around, there's an amazing assortment of new treasures waiting to be discovered throughout the show's 11.5 million square feet.
And there's good news in the form of some key economic indicators. Unemployment has dropped to 7.8%; sales of existing homes are up 10% from a year ago; housing starts spiked 29% this August compared with a year ago; consumer confidence is up and mortgage rates are at record low levels.
While I can't speak for the entire industry, I'm feeling fairly optimistic as I head to market and here's why - I know what you are going to see.
Our opening day issue features our Exclusive First Look section, in which our editors identify the key style directions in all the major product categories.
One of the perks of being the editor at Furniture/Today is getting a first look at the First Look. I'm excited to report that this time around, the section is alive with bold colors, shapes and textures.
To be honest, before seeing the section, I was worried that our still fragile economy might prompt suppliers to play it safe, dumb it down, color it brown and call it a day. However, as I looked at page after page of new introductions, I realized I was wrong.
Our edit team identified four key style directions for this market: Shades of Blue, Baroque Backdrop, Modern Modes and Shimmer & Glow.
Under the banner of Shades of Blue, our editors identified scores of introductions in eye-catching shades of blue, often accompanied by contrasting and subdued shades of orange and apple green.
In Baroque Backdrop, they saw a trend toward European design influences that marry classic looks with whimsical twists.
Modern Modes includes simple profiles played off of contrasting dark and light finishes.
Shimmer & Glow underscores the use of elements of gold, silver, chrome, crystals and even burnished accents on furniture and rugs to make a statement.
It's all here, and the curtain is about to go up. Have a great market!