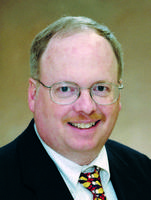 $399 memory foam not good for industry
October 2, 2012
We caught some flak at our Bedding Conference earlier this year for questioning the wisdom of a major bedding retailer's promotion of full or queen memory foam sleep sets for $399.
Some thought I was too hard on that retailer, which I didn't name. So let's explore the tough issue of low-ball bedding promotions.
With the assistance of an audience response system we used for some sessions at the conference - thanks, again, to Leggett & Platt for bringing that system to our event - we know how our group of top producers, retailers and suppliers felt about that promotion. Many didn't like it.
It's an example of the industry taking premium bedding features and turning them into commodities, half of the industry leaders said. Another 17% said that offer was an example of "a desperate bedding retailer."
It's nice to have some major players on my side on this issue. But are we right and is that retailer wrong? The answer is complicated.
Craig McAndrews of Mattress Firm presented consumer research at the conference affirming the importance of price. About 31% of the consumers said that, in shopping for a mattress, price is most important. The in-store experience was cited by 25% of consumers, while 22% cited selection. Lesson: Price is vitally important.
But that doesn't mean the retailer needed to take memory foam down to $399. Another conference speaker, Kristi Griggs of G-Force Marketing Solutions, noted in her presentation that there are a great many ways to deal with the issue of prices in ads. Among them: Low price guarantees, savings per sleep set, and prices per month.
What I don't like about that $399 memory foam ad is that it suggests a premium feature like memory foam is available on the cheap. Let's be honest here: That $399 memory foam bed is probably not going to deliver a true memory foam experience for the long term. And that $399 price is a very long way from the better memory foam beds at $1,000 and up.
Also, I continue to think we've got too good a selling story with the benefits of a better night of sleep to just hammer away in ads with low-ball prices. What consumers really want is a better night of sleep. Yet too many retailers act like all they want is a cheaper night of sleep.
Having said all of that, I realize the need to "swing the doors" with eye-catching mattress offers. But that doesn't mean we need to be reducing memory foam beds to commodity price levels. I would rather see sharp prices for a no-name line that enables the retailer to maintain higher prices for flagship offerings and for better beds.
What do you think?