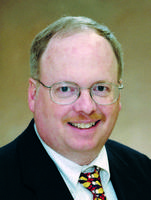 Retail insights from Tennessee: Ads drive traffic, gel doing well
September 26, 2012
Advertising is critical. Gel is performing well. And negative political ads aren't hurting the mattress business.
Those were some of my key takeaways from a road trip earlier this month, one that gave me a retail perspective on the key issues of the day.
I was pleased to join some top executives at Englander for a visit to one of their retailers in the Southeast: Mattress Gallery Direct, with locations in Murfreesboro and Franklin, Tenn.
This was my first trip to middle Tennessee in several years and it introduced me to the old town charm of Franklin, home to several country and western music stars.
Mattress Gallery Direct's Franklin store is next to a barbecue restaurant, whose fragrant aromas perfumed the fall-like air. Now that is an excellent location for a mattress store!
My interview with Mike Duncan, CEO of Mattress Gallery Direct, addressed a number of industry issues, starting with an obvious one: The importance of advertising. Duncan told me he had one of the best Labor Day holidays in his history. He said an influx of mattress ads by major bedding producers boosted traffic and ultimately boosted business. "I think those ads brought more people out," Duncan said.
Lesson: Advertising creates awareness. That's why it is significant that bedding majors have been stepping up their national advertising. Those ads create an umbrella that helps all retailers.
Among the Labor Day winners at Mattress Gallery Direct was Sealy's Optimum gel bedding line. "I'm glad I have Sealy Optimum," Duncan said. Also doing well were gel beds by Englander, an early supporter of that technology. "Gel is selling well," Duncan noted. That confirms what I'm hearing from other retailers. Gel clearly has momentum in the market.
I was interested in Duncan's take on the impact all of those negative political ads are having, if any, on mattress sales. "I don't see a big change in business," he said. "I don't think people will stop buying for very long. It's not in our nature."
There is concern in the industry that those ads will eventually choke off business as consumers become dispirited by all the negativity. It's good to know that hasn't happened yet in Franklin. And it's interesting that Duncan believes consumers are resilient and won't be out of the market for long, if the ads do have some negative impact.
Mattress Gallery Direct is a family run business that is doing several things right these days. Look for my profile on the retailer in an upcoming issue. Yes, I will be dropping the names of some country stars.
And let's hope those negative ads don't distract mattress customers in the weeks to come.