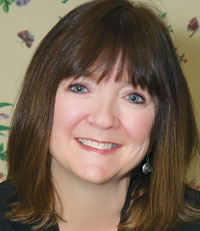 Thought for the day
September 17, 2012
Two interesting items came to my inbox within days of one another, and at first glance, they didn't seem to have much in common. However, as I thought about it, they actually did relate, albeit in a decidedly unusual way.
The first article was titled "Using Barter to Boost Furniture Sales" and it was written by John Strabley, president of the Board of International Monetary Systems, Ltd. In the article, Strabley talks about the age-old tradition of bartering and how it can help furniture businesses increase sales production.
"Savvy furniture business owners are discovering that bartering is a great vehicle for moving excess inventory, attracting new customers and generating barter dollars that can be used for advertising and other business expenses," Strabley says. "Bartering enables furniture businesses to trade inventory for the goods and services they need."
Of course, bartering has been a market activity since the marketplace came into existence. But the idea of modern retailers bartering with customers creates an intriguing premise.
Enter the second, seemingly unrelated, email. This article was titled "Young and Without a Future" and written by Ariana Eunjung Cha, the business and technology editor for the Washington Post and former news bureau chief for the Post in Beijing, Shanghai and San Francisco.
In this story, Cha says that more than 5.5 million young people in Europe are unemployed, resulting in what some are dubbing a "lost generation." According to Cha, the youth unemployment rate in Greece and Spain is 53%, and between 23% and 36% in France, Italy and Portugal. In the United States, the unemployment number is around 15% for 16-24 year olds. Globally, one in eight people under the age of 25 is listed as unemployed.
Certainly, the issue of unemployment for individuals in this age range has serious ramifications beyond the retail sector. However, since this group is one of the target consumer groups for the industry, the idea of bartering has some fascinating implications.
Think about it. A furniture retailer pulls from specific inventory to barter with a young customer, perhaps for a set amount of services that could include anything from Web design to taking inventory. The young customer gains experience in a tough job market and the retailer makes a "sale" and receives a service that might be more expensive through traditional avenues. Additionally, the retailer is reaching a much-desired demographic, introducing the product line to the consumer and perhaps building at least a bit of brand loyalty. Inventory moves, the showroom is fresh and product makes its way into homes.
To be sure, setting up the process would require careful consideration and effort. The items available for barter would by necessity need to be predetermined, and a retailer would likely want to identify the specific areas of the business that could use a boost from this age demographic, whether in social media applications or warehouse brawn. And of course, the exchange is based on a premise that this now-underemployed demographic will make significant financial advances in the future. But if a retailer could create a company-specific bartering model, the resulting exchange could be a valuable segue into a hard-to-reach audience while also perhaps improving a company's bottom line.
Just a thought.