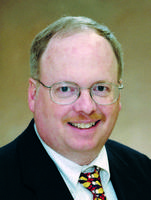 Uber-performers stand tall in year of bedding growth
September 5, 2012
There are strong bedding retailers. And then there are the uber-performers, which set sizzling growth rates as they add units and gobble up market share. It is those high flyers that are galvanizing an already strong category.
Those are a couple of points that struck us from a review of the Top 25 U.S. Bedding Retailers, an annual look at bedding's top retail performers that appears elsewhere in this issue.
As a group, the Top 25 recorded an impressive 13.6% growth rate in bedding sales. (For this report, we exclude sales of sleep accessories, an important and growing part of the business.) That lofty growth rate is driven by the uber-performers, eight retailers who beat the "average" growth figure of 13.6%.
Mattress Firm is leading this elite group of retailers. Last year, the Houston-based retailer added almost 200 stores and boosted its bedding revenues by an eye-opening 39.5%, to $758.5 million. That performance kept it in the No. 2 position on the Top 25 U.S. Bedding Retailers list.
Tempur-Pedic, the memory foam leader, boosted its direct sales last year by 33.2%, to $66 million. That was the second highest percentage increase on the list.
Two furniture retailers emphasizing bedding also had very strong years in 2011. Art Van, opening bedding specialty stores, grew its bedding business by 21.3%, while the Ashley Furniture HomeStores group boosted its bedding sales by 20.8%.
Sleep Number, the airbed retailer owned by Select Comfort, grew its bedding sales last year by 20.3%, despite just a slight decrease in the number of units. That retailer is boosting the productivity of its stores, a significant achievement.
West Coast-based Sleep Train added 20 stores last year and increased its bedding sales by 18.7%, while Bob's Discount Furniture boosted its bedding sales by 17.1%. Rooms To Go posted a 14.3% increase in bedding sales.
So strong was the performance of those eight retailers last year that it pushed four retailers with double-digit gains - the Berkshire Hathaway furniture division, America's Mattress, Sleepy's and Sears - below the 13.6% growth that characterized the Top 25 as a whole.
The 10.3% bedding sales growth recorded by Sleepy's, while respectable, was dwarfed by the 39.5% growth recorded by Mattress Firm. That suggests that Sleepy's, which ranks No. 1 on the Top 25 list, could be vulnerable to another surge by No. 2 Mattress Firm. Mattress Firm is already No. 1 among bedding specialists in store count, with 855 units. Sleepy's ended last year with 809 stores.
The battle for bedding supremacy this year looks to be a two-way battle between Sleepy's and Mattress Firm.
Given the strong performance of the uber-performers last year, look for another big year for bedding sales in 2012. Bedding's big hitters are gunning for more growth.