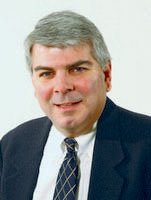 Many Chinese bedroom producers appear to abandon U.S. market
August 28, 2012
Earlier this week, the U.S. Department of Commerce published the final results of its latest administrative review in the wooden bedroom furniture antidumping case. This list marks the completion of the DOC's analysis of 2010 shipments of Chinese bedroom producers.
What was interesting about this case wasn't the large number of Chinese factories cited on the list, but rather the high number of factories that were assessed at 216%. In this year's final results there were more than 70 factories listed as receiving this high duty rate, the highest number I can recall receiving such a high final duty. This also is the highest duty rate possible and most factories try to avoid it at all costs, including reaching settlements with petitioners to secure lower duty rates.
In this instance, however, most factories simply didn't provide the DOC the necessary documentation to prove they deserved a lower rate. Some of the companies actually had a lower rate previously, but failed to file a new separate rate application, which resulted in their getting placed alongside other companies assigned at the PRC-wide rate of 216%.
For some observers, this is a good indication that these companies have stopped exporting to the U.S. and don't see a need to continue paying legal counsel to fight for a lower rate.
Tube-Smith Enterprises was one factory that was actually leaving itself open to receive a higher duty. Legal counsel alleged this was part of an attempt to extort money from the importer of record, AICO, which Tube-Smith claimed owed it money. But Commerce officials wisely stopped this effort dead in its tracks by making sure Tube-Smith did not get considered for a higher duty.
During this proceeding, Tube-Smith told AICO it had ceased doing business with the U.S. market. This would have had limited effects on the factory, but would have had potentially damaging effects for AICO, which as importer of record pays the actual duties. In this case, specifically, AICO could have had to pay the difference between Tube-Smith's 2010 rate of 6.68% and as much as 216%.
The other 74 Chinese producers on the aforementioned list have apparently given up on the U.S. market, at least in bedroom. Of course there are plenty of other Chinese factories producing for and selling furniture to the U.S. market. The question is, if so many others have given up on the U.S., who and what type of furniture are those factories supplying?
While prospects may be lukewarm for the U.S. market, they must be ice cold for Europe, which was a growth segment in the mid to late 2000s. Now, the collective economy of the Euro zone is suffering and with it, some growth prospects for the Chinese economy.
This could help explain some of the reason behind the glut in unsold Chinese-made goods ranging from household appliances to cars and kitchen fixtures, as reported recently in the New York Times.
How this plays out could affect China's economy over the short-term and perhaps the long term. We are already seeing some U.S. furniture importers shift production to Vietnam and Indonesia amidst rising labor and in some cases materials costs. Will any of this business return to China? How do you think this will play out?