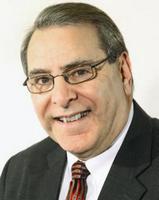 Connecting with consumers on an emotional level
August 27, 2012
If you know Mary Frye, president of the Home Furnishings Independents Assn., you know she's one of the strongest advocates our industry has.
For as long as I have known her, she has encouraged he industry at large to connect with the consumer by initiating a dialogue that focuses on the emotional aspect of the purchase rather than on where the decimal point falls on the price tag.
As a reminder, Mary recently sent a note to her members calling attention to a recent and highly successful campaign from Procter & Gamble that featured Olympic athletes thanking their moms for all their sacrifices and support.
As she told her members, "Procter & Gamble has a gazillion dollars to spend on marketing. And they have tons of products that are consumed every day, so the replacement rate is huge. But what's the value of tapping into viewers' emotions about laundry detergent, shaving equipment and beauty products? Hundreds of gazillions of dollars!"
Mary also advised her group that, "You and your customers have stories, too. Use your ads to tell how home furnishings from your store can change a family's folklore and add to their traditions....
"Tugging on the heartstrings can produce business when facts and figures are ignored. Talk about how the best memories are shared around a table over a meal or playing a board game...or how storage units organize dad's stuff vs. kids' stuff in the den... or how you can be relaxed in a new sofa, loveseat and sectional while watching a great movie together...or how a mattress can restore one's health with a great night's sleep," she pointed out.
Carlsons Furniture in Klamath Falls, Ore., is using this billboard to help connect the Carlson Furniture family with local customers.
"And, engaging your customers' emotions will move them from I buy when I need to replace something" to I buy because I want to feel better about my life, she added.
Mary called me last week to say that one of her members, Dave Carlson of Carlson's Furniture in Klamath Falls, Ore., sent her a picture of a big billboard featuring a local family and a tagline that says, "Carlson's Furniture - bringing families together since 1959." (see picture to the right.)
Clearly, he got the picture. We all should!