Editor's Desk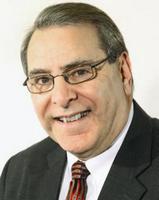 A new effort to win consumers
August 21, 2012
Not all the important news coming out of the recent Las Vegas Market was product-centric.
Sure, there were scores of introductions and lots to see, but to me, a potentially key story centered on a gathering of about a dozen industry people who met during the market to talk about ways for retailers to capture greater shares of the consumer's disposable income.
Hats off to Eric Blackledge of retailer Blackledge Furniture in Corvallis, Ore., for organizing the meeting. It was attended by representatives of The Western Home Furnishings Assn., Home Furnishings Independents Assn., the International Sleep Products Assn, the American Home Furnishings Alliance and the National Home Furnishings Assn.
Eric's idea is simple and to the point. He realizes that our industry is battling against declining consumer spending on furniture and related goods. He also gets the fact that middle class consumer, who has driven our business for decades, is shrinking as a percent of the population. Even more critical, so is her disposable income.
Throw in other variables including unemployment, a fragile housing sector, new generations of consumers with different shopping habits and less focus on home goods, and it's easy to see why Blackledge is anxious to increase consumer awareness and interest in our goods and services.
While the Home Furnishing Council led a similar charge some years back, it never came up with the spend required to launch a successful print and TV campaign.
And while today's market is probably even more fragmented and strapped for cash than when the HFC was trying to execute a similar strategy, Blackledge correctly points out what we do have in our favor is a well-developed Internet capable of reaching consumers in a very cost-efficient manner.
One of his suggestions involves creating a series of videos that could be displayed on the websites of retailers and suppliers. The topics would apply to a broad spectrum of consumers and could touch on topics including new style trends, room designs, and a series of how-to videos that would educate, and by extension empower, consumers.
Eric is on to something. I made it clear that Furniture/Today is on board and will help in any way possible. I hope you feel the same way.