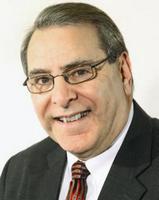 Happy anniversary to Tupelo Market
August 13, 2012
In August of 1987, gasoline cost 90 cents a gallon, median household income was just under $30,000, the average price of a new house was $125,000 and Alan Greenspan had just assumed the title of chairman of the Federal Reserve.
On the west side of Tupelo, Miss., on a relatively small parcel of land, V.M. Cleveland assumed the title of owner and chairman of what was then an unproven new venue called the Tupelo Furniture Market.
Tupelo was and is in the heartland of promotional furniture, and upholstery in particular. Cleveland's vision was as direct and uncomplicated as the furniture being produced there: Make the Tupelo market the one-stop, must-shop event for what was then mostly domestically manufactured promotional furniture.
Admittedly, the buildings were far from fancy, but the tradeoff to exhibitors included reasonable rates, a cost-efficient model and good traffic both from smaller dealers and Top 100 power retailers as well.
Over the course of some 50 markets, Cleveland and his staff have also earned a reputation for true Southern hospitality, becoming famous for transporting retailers to and from market and for providing them with delicious country breakfasts and catfish dinners.
In fact, some might tell you that if there was any concern regarding the Tupelo Market, it was that, for a time, the venue may have strayed from its roots as a promotional venue.
Then, when the World Market Center opened in Las Vegas in 2005 with incredible energy and fanfare, some wondered if that might mean the end of the Tupelo market. Obviously, that wasn't the case. According to Tupelo organizers, this week's market has the potential to be the best-attended show in more than a decade. I've been told that permanent exhibit space is 97% taken, with temporary space close to 90% sold as well.
To its credit, the Tupelo market recently brought in Kevin Seddon as president. (See my Q&A with him on page 35). Seddon, who has a background in trade shows, publishing and marketing, has already made a difference in helping V.M Cleveland execute a strategy to solidify the Tupelo market as the preeminent home for value-priced furniture for the next 25 years and beyond.
Happy anniversary, V.M., and congratulations on your milestone!