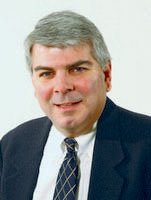 Philippines furniture industry official raises alarms about regulation of wood supply
July 31, 2012
The furniture industry in the Philippines has had its share of challenges in recent years.
Fluctuation in currency rates, competition from other Asian producers and economic hard times around the world in general proved too much for some manufacturers to bear. Some were forced to lay off workers, while others had to shut down factories.
Now the industry faces another challenge that one well known industry leader says could be the last straw for many producers: the regulation of imported and domestic wood species.
In an interview with online Filipino news source GMA News, Nicholas de Lange, president of the Chamber of Furniture Industries of the Philippines, said manufacturers are being squeezed by the regulation of various logging activities.
The regulation and paperwork involved in both imported and domestically grown woods, he said, is making it "very difficult for furniture makers to source their raw materials locally or abroad." On one hand, the use of illegally harvested imported species is banned. On the other, he said, using locally grown species is difficult in its own right, given the amount of red tape companies must sort through to legally obtain the raw materials.
In the interview, De Lange said the government must resolve these issues to save the industry from total collapse.
Is this an overreaction? Maybe, or maybe not. Still, the alarmist position could easily give pause to anyone sourcing product from the Philippines. In this economy, where every sale counts, no one wants any disruption to their product flow.
That said, the situation warrants close attention. In 2011, the Philippines was No. 16 on Furniture/Today's the list of countries shipping to the U.S. market. While a shadow of its former placement in the Top 10 back in 2003, it still has a relatively high ranking.

Should the industry and the government fail to resolve the issue, the Philippines could get pushed further down the list as vendors move their souring to more stable countries.
What do you think will happen?