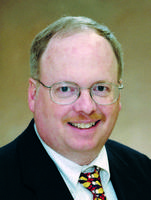 Vegas market welcomes new players entering U.S. arena
July 24, 2012
The vast - and challenging - U.S. mattress market welcomes some new players at next week's Las Vegas Market, which is shaping up as another strong bedding event.
Two of the newcomers are from Canada and one hails from assorted locations in Europe. They will add spice to the bedding scene.
One of the Canadians is Caber Sure Fit, headed by home furnishings veteran Bernard Weinstein. He formerly distributed Protect-A-Bed's products in Canada but now ventures out as captain of his own ship.
He and his team, which includes bedding veteran Mark Dentale, are bringing the DreamSerene line of mattress and pillow protectors to the U.S. market. There is a value, good, better and best merchandising story, and Weinstein says his company has invested $1 million to develop innovative bedding products. Innovation will give him entrée into the U.S. market, he believes.
Caber Sure Fit will exhibit in the Specialty Sleep Assn. space, World Market Center C-1350.
The other Canadian newcomer is Spring Air Sommex, which has taken a permanent space at the World Market Center, A-948. The producer also has a temporary space at C-1558 to show organic models in its Natura line.
Spring Air Sommex recently acquired Natura, a natural bedding company with a respected product line that had encountered some financial hardships. This market, Spring Air Sommex says it is reintroducing the Natura brand to the U.S. market. Natura, its new owner says, "is back and better than ever, ready to serve customers with great products and special offers at the show."
Spring Air Sommex is also introducing its ergonomically designed ObusForme bedding line to the U.S. market. Valerie Stranix, chief marketing officer, and other top executives at the company will welcome retailers to the Vegas space.
Another newcomer taking a permanent space in Las Vegas this market is Dormeo Octaspring. The European brand produces honeycomb-like memory foam springs that it says bring a fresh design to the bedding industry.
Dormeo Octaspring, which will show in WMC B-922, is represented in the U.S. by bedding veteran Chris Henning and has offices in Dallas and Los Angeles. Henning is president for North America. He recently added two bedding veterans, Steve Dohm and Jon Stowe, to his U.S. team.
Dormeo is planning a TV advertising campaign to get its message out in the U.S. market.
I've known Weinstein, Stranix and Henning for several years. As they join the busy bedding scene in Las Vegas with new ventures and new lines, I wish them well. There is always room in the market for companies with fresh ideas.