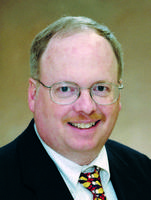 New Consumer Reports ratings have credibility
July 16, 2012
Here we go again. Consumer Reports' latest venture in the mattress arena offers ratings for mattress brands and stores. And once again some big names find themselves on the bottom of the list, while some less well known brands shine. (See related article.)
Specialty sleep powerhouses Tempur-Pedic and Select Comfort again earned high scores on overall customer satisfaction. Serta, Sealy and Stearns & Foster bring up the rear of the field.
In its August issue, on newsstands now, the publication rates the top 11 mattress brands and the top 15 mattress retailers. Tempur-Pedic is in the No. 1 spot on the mattress brand list, followed by Original Mattress Factory, the Cleveland-based factory direct operator, and Sleep Number, the airbed line produced and sold by Select Comfort. Those three brands finished in the same order three years ago when Consumer Reports last did its mattress brand ratings.
On the retail list, Original Mattress Factory and Costco maintained the top ratings they earned three years ago. This time, factory-direct Denver Mattress edged ahead of Sleep Train to capture the No. 3 spot. Sleep Train is in the No. 4 position and Sleep Number (Select Comfort) is No. 5.
Three years ago, there were howls of protest from various industry players when they saw the mattress brand and retail lists. Some said Consumer Reports simply doesn't know what it is doing, while others said mattresses are too subjective to be rated in the way that Consumer Reports rates them.
I think those criticisms miss the mark. Consumer Reports based its latest mattress brand ratings on 12,557 responses about mattresses purchased new between 2007 and June 2011. The retail ratings are based on 5,821 shopping experiences at walk-in retailers between 2009 and June 2011, the magazine said. Those are both very big samples.
But Consumer Reports does offer this qualifier: "Findings reflect the experiences of our subscribers but not necessarily those of the general population."
Still, it's not good news that some of the biggest bedding brands are on the bottom of the readers' overall satisfaction lists. Serta, Sealy and Stearns & Foster occupy the bottom three spots on the mattress brand list. That should be a major concern to those brands.
Simmons continues to rank higher than most of its major "S" brand competitors. It is in the No. 6 position on the latest list, followed by Spring Air, which moved up three positions, and Kingsdown. Serta is No. 9, Sealy is No. 10 and Stearns & Foster is No. 11.
On the retail side, Sleepy's, one of the industry's largest players, once again ranks dead last, in the No. 15 position. Needless to say, that's not a good place to be.
Say what you will about the latest ratings, but they do have credibility. This is a major, independent study by a respected company.