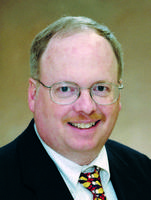 Is industry ready to tackle issue of body impressions?
July 11, 2012
At long last I've got the data to back up my suspicion that body impressions are a significant problem for the industry. Now the question is: Will the industry take this issue more seriously?
For a long time I've heard retailers complain about body impression problems. They've told me the problems are fairly widespread across the industry.
When I asked retailers to share their body impression problems with me, I got an earful of complaints, particularly about big fluffy pillowtops. Some retailers linked the problems to the proliferation of single-sided beds on the market.
But when I asked some leading bedding producers about this issue, I got a polite brush off. Those producers said they don't believe body impressions are a significant issue. (Note: "Significant" is a key qualifier; there have long been complaints here and there about body impressions, but they rise to a serious level, in my book, when they are deemed significant.)
I realized I didn't have enough quantitative data to challenge their assertions, so I set out to get that data.
A Furniture/Today survey of furniture stores last year found that 26% of the respondents said body impressions are a significant problem for the industry. That's a stronger finding than you might think; if one in four furniture stores sees this as a problem you can't say it isn't an issue of some concern.
But I still wanted to get a broader view of this issue, so at our recent Bedding Conference I asked the audience of more than 300 top retailers, producers and suppliers to weigh in on this question: Are body impressions a significant problem in the bedding industry?
Using an audience response system that was brought to the conference by Leggett & Platt (thanks, L&P), we were able to get a precise read on this issue. The results were crystal clear: 71% of the respondents said yes, body impressions are a significant problem, while 29% said they aren't.
Now I challenge any leading bedding executive to dismiss those findings. Our audience that day consisted of a who's who list of retailers, producers and suppliers. Collectively, that is the heart of the industry. When that group speaks, we had all better listen. And we had better look more closely at what materials we are using these days if we want to avoid quality problems.
To bring the issue home this week: How do you think those low-priced beds being promoted for the July Fourth holiday will hold up? More on that in a future column.