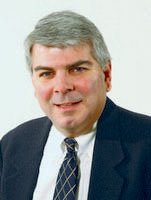 Malaysia sees easing of worker shortages
June 29, 2012
Furniture importers who bring in product from Malaysia have long dealt with factories facing worker shortages. One of the main reasons for these shortages is that the industry relies largely on imported labor from places like Bangladesh, Indonesia and Nepal. According to the manufacturers, these workers have the skills necessary to do the job. The problem is that they are in Malaysia on temporary work permits that only last about five years.
Earlier this past spring, the industry got good news when the government announced it was granting the entry of some 16,000 foreign workers in the districts of Muar and Batu Pahat. In reporting that news, online Malaysia news source Bernama quoted International Trade and Industry Minister Datuk Seri Mustapa Mohamed as saying that the move was aimed at maintaining the furniture industry's exports, 40% of which are said to come from these two regions.
What's uncertain is how this number of workers balances against the needs in the industry. Does the industry in these areas actually need more than 16,000 workers? Do these workers have any furniture experience that will help them workers get up to speed quickly in the Malaysian plants? And how long will these workers actually be able to stay before then need to be replaced?
While these questions remain unanswered, the influx of new workers could be good news for U.S. importers that rely on manufacturers in those regions. As many of those companies already know, worker shortages can possibly result in poor product construction and finish as well as delays in lead times. U.S. consumers have a low tolerance for both. Hopefully these new workers will help factories maintain lower lead times and ensure quality of finished goods.
Does any of this bode well for Malaysia as a furniture resource? What do you think?