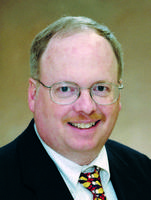 New No. 1: Serta dethrones Sealy, ushering in era of opportunity
May 22, 2012
Now things get really interesting. We reported the news this week of an historic change at the top of the U.S. mattress rankings. Sealy, the king of mattresses for four decades, has been dethroned by fast-growing Serta. Sealy is now No. 2. (Read related article.)
It's true that we all saw this change coming. We all knew that Serta was scoring major gains with its innovative iComfort line of gel memory foam beds, a sizzling product category it took sluggish Sealy a full year to enter. And we all knew that Sealy was struggling to find some sales tailwinds.
But the fact that Serta has now officially passed Sealy in the market share derby is a momentous, market-changing development. As long as Sealy remained the industry's largest player, there was a special aura surrounding that blue Sealy butterfly. But now a flock of Counting Sheep has chased away the butterflies. And now that special aura of success surrounds those Counting Sheep, grazing peacefully atop the mattress rankings.
It will not be easy for Sealy to reclaim the No. 1 position. Serta is clearly riding a hot winning streak. Its 18.1% gain last year gave it a $34 million lead over Sealy in U.S. wholesale bedding shipments at the end of last year. That sales gap is likely to grow even larger this year, as Serta's momentum shows no signs of abating.
Furthermore, Sealy is in danger of losing ground in coming years to two other fast- growing competitors. Simmons posted a 16.5% shipment gain last year and almost cracked the $1 billion mark. Another year like that, combined with a flat year for Sealy, would vault Simmons ahead of Sealy.
And don't overlook memory foam leader Tempur-Pedic, which has rewritten the rules of the bedding game with its rapid rise up the bedding sales charts. Tempur-Pedic outperformed all of its bigger rivals - Serta, Sealy and Simmons - last year, recording a sizzling 22% shipments gain. If it can maintain that torrid pace, it will eventually move into the No. 1 position.
The winds of change are blowing through the mattress category. The rise of Serta ushers in a new era, an era of opportunity and one that will witness superheated competition. Sealy will seek to regain its lost crown, but Serta clearly has the edge in the competition at the moment.
No. 3 Simmons, meanwhile, is coming on strong and setting its sights on Sealy. And No. 4 Tempur-Pedic is riding its $100 million-plus national advertising push to set the fastest sales pace in the industry. It seems certain Tempur-Pedic will move higher up the list of rankings.
Stay tuned for some exciting developments in this new era of market share competition.