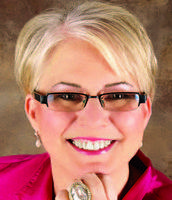 Furniture's global future: Social commerce on mobile
May 15, 2012
THE AGGREGATE NUMBERS:
Comscore's just released 2012 Q1 report states e-commerce spending was at 44.3 billion for the quarter, up 17% versus a year ago. This represents the 10th consecutive quarter of positive year-over-year growth and the 6th consecutive quarter of double digit growth.
"The first quarter of this year was especially strong for retail e-commerce as we returned to year-over-year growth rates in the high teens, numbers we haven't seen since 2007," said Gian Fulgoni, CEO, ComScore. "While the economic recovery continues to be painfully slow, the channel shift to e-commerce appears to be accelerating. This presents opportunities but also challenges for brick-and-mortar retailers if they can't hold onto their offline market share in the digital world. E-commerce has reached critical mass in several product categories."
Other highlights from their report include:
+ The top-performing online product categories were: Digital Content & Subscriptions, Computer Software, Consumer Electronics, Jewelry & Watches and Event Tickets. Each category grew at least 17% vs. year ago.
+ 48.8% of e-commerce transactions included free shipping, the highest percentage for a quarter on record outside of the holiday season.
+ 38% of tablet owners made a purchase on their devices within the past month. Apparel was the most popular category for purchase among tablet shoppers.
MOBILE:
Chetan Sharma, CEO of Seattle-based Chetan Sharma Consulting, a global mobile expert, recently stated in his "State of Mobile 2012" report:
+ By the end of 2011, global mobile subscriptions exceeded 6 billion. The first 1 billion took over 20 years and the last one took only 15 months. The primary growth drivers are India and China, which are cumulatively adding 75 million new subscriptions every quarter. China became the first country to eclipse the 1 billion mark in March 2012. India is likely to arrive at the milestone by early 2013.
+ Smartphone penetration in the US market will reach 50% in 2012 and 32% globally. The day is not far away when all digital commerce will be mobile commerce.
SOCIAL MEDIA:
Facebook:
Facebook has 910 million users - almost 1/7th of the 7 billion people. (For comparison, Twitter had approximately 140 million users on its 6th year anniversary a few months ago, and Pinterest is at 11 million and growing). 80% of Facebook users are outside the United States and Canada. This Friday, May 18, 2012, 33 companies from around the world will underwrite Facebook's IPO. It is estimated to bring in approximately 80-100 billion dollars. Facebook also just bought Instagram, a picture sharing application for almost 1 billion dollars a few weeks ago. Instagram has no revenue.
What's really interesting for our industry, however, is this: Last week, Facebook amended its S-1 offering to warn investors of the negative potential impact of mobile on its share value because not as many Facebook ads (FB's main source of revenue ) can be served up to global consumers on mobile screens since mobile screens are so much smaller so not as many FB self service ads can be seen on these smaller screens.
Since a site that has 1/7th of the world's population using it had to amend it's IPO one week before raising approximately 100 billion dollars, this means that we, as a global industry, must be hyper aware of the rise of mobile as the platform of choice for global consumers.
HOW CAN OUR INDUSTRY PREPARE FOR THESE OPPORTUNITIES? 5 TIPS FOR RETAILERS, MANUFACTURERS and DESIGNERS:
RETAILERS/ DESIGNERS
1. Your own website is your #1 priority. With the fast changing world of social media and with FB's money flooding the market, there are bound to be changes to who gets bought and who gets sold and who makes changes to their platforms, which could impact your current social media marketing initiatives.
Making your own sites as "sticky" as possible with great content consumers find interesting so your sites become the destination of choice for consumers looking to find what it is you have to sell or the services you offer is #1 now. A note: Please make sure your sites are not FLASH based. FLASH based websites cannot be seen by Google's search engines. WordPress based websites are very popular now and are easy to manage on the back end.
2. Optimize your websites to be seen on mobile screens. Extremely high -resolution photos with white backgrounds are important. Excellent lighting with extremely close-up detail shots that consumers on mobile screens can zoom in are necessary now, too, for consumers to be able to shop your site on their mobile devices.
3. Make sure every page of your website includes your social media icons since this is how consumers want to share. Include these icons prominently on the upper right hand side of your website. This is where they will be seen on mobile devices. If they're on the bottom, your site won't get shared as much as your competitor's because consumers don't have the time to search for your icons on their mobile devices.
4. Make sure every product (not just the pages, but each product on your site - even if you're not e-commerce) also includes social media share icons to Twitter, Facebook and Pinterest.
5. Strongly consider e-commerce if you're not already. It's too soon to say what will happen to brick-and-mortar only retailers 5 years from now, but I think it's safe to assume from the aggregate ComScore consumer data that consumers are telling us that, as their lives become more and more time-strapped (especially our "sweetspot" consumers - busy young moms and dads and the baby boomers that can't get out and about as easily) that e-commerce stores are their shopping destination of choice.
MANUFACTURERS:
1. All of the same website, mobile optimization information and social media sharing optimization information I shared above applies to manufacturers.
Every stakeholder in our industry understands, however, that manufacturers have an additional concern: Channel conflict issues re: e-commerce. Retailers understand that manufacturers cannot put their businesses in peril by ignoring the aggregate data in consumer buying patterns. Seeking innovative ways to partner with and/or support existing distribution partners while at the same time finding ways to insure the long term viability of their own businesses through mobile e-commerce solutions will be the challenge of the future.
WHERE'S THE FINANCIAL OPPORTUNITY FOR OUR INDUSTRY IN THE NEXT YEAR?
1. Invest in mobile advertising that gets consumers to your site or in your door.
2. Look for solutions that allow your own sites to become compelling experiences for the local/global consumers reaching them. In today's world, the consumer is time strapped. Help consumers find your site through search or through a friend's recommendation on Facebook or Twitter. Do all you can to encourage them to sign up for your emails and/or help them buy from you in a way that is fun and allows them to share with their friends what they're considering buying from you.
2. Consider budgeting for "In News Feed" Facebook advertising options (which can be highly targeted by zip codes, keywords, age, gender, etc.) as the explosion in mobile will render self-service advertising strategies less effective.
ONE LAST NOTE:
The U.S. furniture industry went through a shock a few years ago when China came in and dominated manufacturing with cheap labor. Now, aggregate consumer data shows a budding retail buying pattern, which we are in a position to prepare for quickly since the online world is borderless.
The best news? Solutions exist that allow small brick-and-mortar retailers, design firms and small manufacturers to compete effectively with the bigger brands - in a global, mobile, e-commerce, social commerce world.
Let's work together to make sure our industry continues to innovate effectively to compete globally for consumer's disposable income with other consumer durable categories like electronics and automobiles. What are your thoughts? What is your business doing now to prepare for what the data is showing? Do we, as an industry, need to address these challenges in the distribution channel face to face?
For Comscore's full report and the SlideShare presentation on the State of the Mobile Economy 2012, please "Like" and visit my company's FB Page at http://facebook.com/TheKaleidoscopePartnership where both reports are available for you.