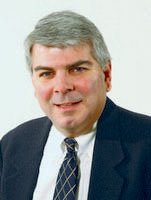 Mexico remains an important customer and source for furniture
April 26, 2012
Sometimes proximity to a market can be one of the best forms of economic stimulus. Such has been the case with Mexico, which has been a big customer for U.S.-made goods of late. According to a column that appeared earlier this spring in the Wall Street Journal, Mexico's economy grew at 5.4% in 2010 and another 3.9% in 2011. The same article said that Mexico also receives about 13% of U.S. exports.
Furniture/Today's own research also speaks to the importance of Mexico. In 2011, for example, it was the U.S. industry's No. 2 export market with $239.5 million in shipments, up 8% from 2010. In a still tepid economy, many companies would love to see that type growth.
According to our research, among the biggest growth products were swivel seats, up 33%; other seat parts, up 21%; miscellaneous wood furniture, up 14%; non-upholstered wood seats, up 48%, and non-upholstered bentwood seats, up 114%.
There were some categories down as well, including wood bedroom furniture, wood frame upholstered chairs and regular wood frame chairs. Still, the overall growth is good for the U.S. economy, because it means U.S. producers are selling into an apparently vibrant market.
Ironically, the same growth in export shipments may be fueling import growth from Mexico. Notice that the categories that had increases are largely parts, while the down categories include finished goods. Not surprisingly, Mexico increased its furniture shipments to the U.S. by about 3% in 2011, while most large Asian source countries had declines.
Part of this has to do with rising labor and shipping costs out of Asia. While high fuel costs also affect the cost of shipping from Mexico, its proximity to the U.S. market is a key advantage over shipping from Asia, sources say. It's also becoming known for higher quality furniture as seen in the quality of goods ranging from bookcases produced in Mexico by wood resource Kurio King and home office and home entertainment furniture made in Martin Furniture's Mexico factory.
Mexico obviously won't replace China any time soon. It still only ships about $1.1 billion a year of furniture to the U.S. compared with China's $12 billion. But the fact that it is running pretty close to Vietnam and Canada in total value of shipments speaks volumes about its continuing importance to the U.S.
What type of business are you doing out of Mexico?