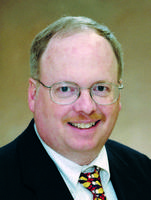 RSAs must tout accessories to give sales tickets a boost
March 20, 2012
This week's business building lesson: Sell more sleep accessories.
Mattress retailers would always like more customers, especially on those lean weekdays, and smart retailers have long realized that selling more stuff to existing customers can be almost as helpful to their business as having more customers.
We recently quantified the value of add-on sleep accessory sales with a survey of furniture stores. We found that the average increase in ticket size with an add-on accessory is often in the $50 to $99 price range; 42% of responding furniture retailers cited that price range in telling us how accessories boost their tickets.
Another 29% said they get an average ticket increase of $100 to $199, while 17% reported average ticket increases of $200 and up. That means that almost half of the furniture stores are adding $100 or more to their tickets with sleep accessories items. At the other end of the spectrum, 12% of the respondents said their accessory add-on sales are less than $50.
Overall, those survey findings illustrate the importance of add-on sales, especially at a time when promotional bedding continues to sell well. A $200 add-on sale looks pretty healthy when it is paired with the sale of a $299 queen.
Our survey also found that add-on sales accompany mattress sales 40% of the time at furniture stores, and that mattress protectors are the most frequently purchased add-on sale item, followed by sleep pillows and adjustable bases.
How can furniture stores sell more sleep accessories? We asked those retailers that question and they provided a handy roadmap for success. Among the keys: Introduce sleep accessories early in the sales process and stress the benefits they provide. And the foremost of those benefits is the additional comfort that comes from a resilient topper or a smoothly functioning adjustable base or a so-comfy pillow.
To take a broader view, training of retail sales associates is critical. RSAs need to make a habit of introducing sleep accessories into the mattress-buying process.
It's a rare event when a server at a good restaurant fails to make a pitch for the desserts; "Did you save some room for dessert?" is a common question. Mattress RSAs can help their stores get their just deserts in the sleep accessories category by following that lead and presenting those accessories to each consumer they meet on the sales floor, and by beginning the pitch early in the process.
RSAs who treat sleep accessories as an afterthought face an uphill struggle to add them to the ticket. And that's not a good thing.
Our research shows that sleep accessories often add hundreds of dollars to the sale at furniture stores. Is your store getting its share of that business?