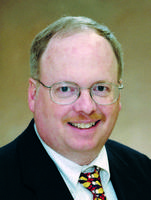 Middle of market is 'dying,' Tempur-Pedic research reveals
March 12, 2012
In a memorable phrase, Mattress Firm executive Craig McAndrews last year identified a "barbell retail" scenario gripping the mattress industry. The two sides of the barbell - the low end and the high end - are doing well, he noted, but the middle of the market is struggling.
Tempur-Pedic's latest market research, released at the recent Las Vegas Market, provides an important update on this issue. The "barbell effect" is accelerating, the company said. And that is decreasing the overall value of the bedding category, it added.
Tempur-Pedic presented some compelling facts to make its case. It said that from 2009 to 2011, wholesale sales in the under-$1,000 category increased by $238 million, while wholesale sales in the $2,000-and-over category grew by $391 million. In contrast, the middle market - from $1,000 to $2,000 - had wholesale dollar growth of just $26 million, the company said.
It offered this sobering assessment of what is happening: "The second largest segment of the category is dying. With it goes a significant amount of profitability."
The company cited several benefits of strong mid-priced offerings. Compared with lower end products, consumers receive higher quality, more durable beds, and get better sleep and greater satisfaction, while retailers enjoy higher average unit selling prices and margins, and benefit from more highly satisfied consumers who continue to fuel the referral business.
Now we all know why Tempur-Pedic is looking at the middle of the market. Seeing a big growth opportunity, Tempur-Pedic just entered that market with its three-bed Tempur-Simplicity line, which targets the $1,499 retail price point.
And we also know that those middle price points are important. As Tempur-Pedic noted, it's the second-largest consumer segment in the industry, behind the low end.
Many of the new bedding lines introduced at the recent Las Vegas Market have offerings in the mid-price range of $1,000 to $2,000, an indicator that those producers hope to boost sales in that price range.
But we also saw several price points far down in the under-$1,000 segment. Sadly, that indicates a focus on lower-priced, lower-quality goods.
What do we want to sell as an industry? I think that's a good question to ponder as we reflect on this barbell that is gaining strength at both ends while the middle suffers.
I don't understand why we keep trading consumers down to lower price points. Our research shows that consumers will pay substantially more for beds that improve the quality of their life. And that's what new beds do - they provide a better quality of life for consumers than that afforded by those old, worn out mattresses. If we can just market better sleep to consumers, we can sell better beds, consumers will get better sleep, and retailers will enjoy increased profitability.
That's a winning proposition, in our book.
P.S. - Listen to my podcast this week on my bedding outlook for 2012. Click here to listen.