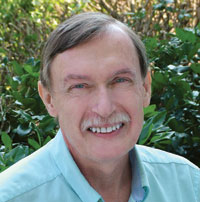 Old San Francisco Mart area getting a facelift
March 5, 2012
Remember the old San Francisco Mart? I miss the strolls through the Tenderloin from our hotel to the market buildings (dodging the occasional drunk and panhandler), the morning runs up Telegraph Hill to Coit Tower and its spectacular view of the Bay, and eating at that great dim sum restaurant in the financial district.
Now it sounds like the landscape is changing for the old Mart district.
My friend and former Furniture/Today colleague Ivan Cutler sent a copy of an article on SFGate.com, the San Francisco Chronicle's website, by John King. He describes two big projects that will transform the area where the Mart is, at 10th and Market, a place King says has been "moribund" for years.
One involves the former Mart buildings themselves (now called Market Square). The former furniture showrooms will be renovated to create office space for firms including Twitter, which has signed a lease for 200,000 square feet.
And on the southwest corner of 10th and Market, a builder is pouring concrete for the basement of a 754-unit apartment complex that will include a 37-story tower, King writes.
He notes that the area will still be home to older buildings as well - a mix of "grit and gloss" - and it's hard to say how all the auto, streetcar and pedestrian traffic will flow.
"The corner, in other words, will never be pristine," King says. "Neither are cities. These days, that's part of the appeal."