Retail Ideas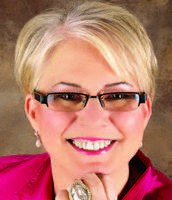 CONTENT MARKETING: FURNITURE and DESIGN
February 29, 2012
For the past three days, I've been in Los Angeles attending the Design Bloggers Conference. The brainchild of Design Sherpa, a division of NCI Communications, this conference brings together top design bloggers with sponsoring brand attendees to create collaborative opportunities through online content marketing partnerships.
Why, as a retailer do you care? Because getting to know the design bloggers is one piece of this industry's future. Why? Because the design bloggers representing 36 states and 4 non-U.S. countries that were at this conference (and all the other design bloggers who were not able to attend) can impact your customers.
I can hear you asking me, "Leslie, really, how can a design blogger in (name your city, town or state) impact my customer's decision in (name your city, town or state)? " Because your customers are searching Google for design inspiration before they buy and later in the buying cycle, they're researching recommendations on the furniture, lighting, art and accessories vendors you carry before they make that final purchase decision. It is the hundreds of thousands of informational, inspiring posts that design bloggers write and publish to the web that your customers are seeing when they go furniture and design searching on Google.
Try searching Google for "family room design ideas "or "dining room inspiration ideas " or any other combination of similar keywords you think could be important to your local customers. My guess is you will find local design bloggers (especially since Google now returns search results based on geographical location) sharing with your local consumers inspirational ideas for their homes.
This is the powerful world of online 'content marketing'. Design bloggers are one new type of content marketer. Many of them are ALSO your potential customers or, if they're a design blogger who is ALSO an interior designer - they are working with your potential customers!
Meeting them, supporting them and forming collaborative partnerships with them can allow retailers, manufacturers and service providers to work together to have influential Business to Consumer (B2C) online reach. By turning the kaleidoscope of your business to see and understand this new view you can quickly open up the virtual door of online content marketing partnerships to help consumers find your brick and mortar and/or e-commerce door.
Note: Design Sherpa and NCI Communications are not clients of The Kaleidoscope Partnership and I did not receive free attendance or any other kind of in-trade compensation for this post.